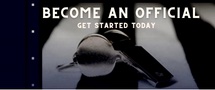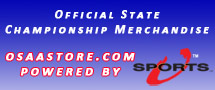 ---
Purpose:
To assemble leaders from high school, middle school, youth, and affiliate organizations to share information, discuss relevant issues, and develop strategies to ensure the future of the game in Oregon.
Goals:
To create a comprehensive listing of administrative and structural information on youth football organizations in Oregon.
To develop consensus on an age appropriate skill development pathway.
To discuss philosophy on appropriate age to introduce full contact 11-man football.
To disseminate best practices related to coaching certification, practice guidelines, and player safety.
To discuss strategies to address issues surrounding recruitment and retention of game officials.
To connect organizational leaders from all stakeholders within the football continuum.
Timelines and Agenda
The Summit will be conducted at the
Holiday Inn, Wilsonville
on Sunday, April 9. A room rate of $79/night has been secured for those needing lodging. Just select the dates you will need a room during registration and we will reserve the room for you and send you confirmation. Attendees will be charged for the room nights upon check-in.
Registration will open at 8:00am and sessions will begin at 8:30am. The Summit will conclude at 3:00pm. Finalized Summit agenda can be downloaded by clicking here.
Registration cost for the Summit is $20 which includes lunch and a free registration gift. After April 6, 2017 registration cost increases to $40.
Scheduled to Attend and/or Present:
Peter Weber, OSAA Executive Director
Brad Garrett, OSAA Assistant Executive Director
Scott Hallenbeck, USA Football Executive Director
Andy Ryland, USA Football Senior Manager, Education and Training
Josh Huber, USA Football Youth Regional Manager - West
Terry Summerfield, USA Football Master Trainer - HC Barlow HS
Rob Younger, Oregon Athletic Coaches Association Executive Director
Jack Folliard, Oregon Athletic Officials Association Executive Director
Clark Sanders, OSAA Football State Rules Interpreter
Dr. Micheal Koester, Chair of the OSAA and NFHS Sports Medicine Advisory Committees
Todd Tharp, Chair of the NFHS Football Rules Committee
Invited Organizations: