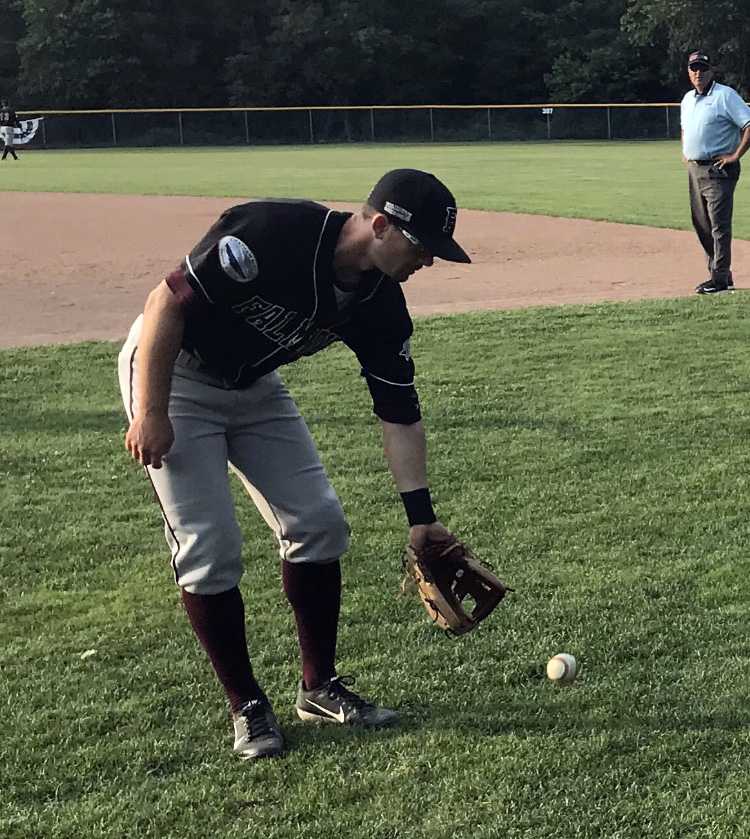 [Editor's note: Tim Tawa graduated from West Linn HS in 2017 as perhaps the most decorated athlete in Oregon history. A rising junior on the Stanford Cardinal baseball team, the 2016-2017 MaxPreps National High School Athlete of the Year is in Cape Cod for the summer trying to get better while also trying to catch the eyes of professional scouts in the toughest wood bat summer collegiate league in the nation. Every Monday will share his experiences in the Cape with you. This is his fourth installment]
My sophomore year at Stanford did not meet my expectations as a player. Although I grew as a teammate and person, on the field I didn't perform the way I had wished. Despite many extra hours in the cages and on the field taking ground balls, the results never came. Because our team had so much success, I was happy with how the season went. We won and that was all that mattered. I worked harder than I ever had at being a good teammate, flushed small struggles from my memory and talked on the field encouragingly to always stay present in the game. I learned that a year of baseball can be successful not due to personal achievements and accomplishments, but by going out each day with great teammates and playing to the best of my ability.
That being said, summer baseball in the Cape was going to be my chance for a restart; the time to show that I could perform the way I know I am capable of. Unfortunately, baseball is an unforgiving sport that is filled with hardships that at times feel like they will never go away. I was extremely optimistic after my first at-bat in the Cape. I hit a line drive single up the middle and ended up scoring a run. It was an ideal start! Unfortunately, less than an inning later, the game was wiped out by a massive thunderstorm, also wiping out my hit. That's summer baseball though, always unpredictable and full of weird scenarios.
After that first "game" the results that followed felt very similar to my year at Stanford. I was working hard and not seeing any payoff, something that continuously frustrated me. The ups and downs of baseball are mind-warping beyond any other sport and unimaginable to anyone who hasn't experienced failure over and over. Baseball can be like that. There are days, sometimes back to back, where it feels like nothing will go right. There are even times when it feels like things are right and the results still don't come because baseball can be cruel and unforgiving. This is also what makes it such an incredible sport that requires levels of perseverance unfathomable to others.
I was determined to do two things through my struggle that I had been working on at Stanford: having fun and trusting my process.
I am learning that playing loose and having fun on the field makes the game so much better. Having fun with the group of guys in Falmouth is easy. The many different personalities and variety of schools on the team mix well. I can safely say that I am good friends with nearly every person on the team, especially the position players. We have our inside jokes and ways of teasing each other that always are funny no matter how many times they are brought up. It makes playing the game enjoyable no matter how many games we have in a row or how long each day is. I genuinely love coming to the ballpark to hang out with the guys and other people associated with the Commodores.
Trusting the process…that is something I continuously must remind myself to do no matter what happens on the field.
"You're here for a reason."
"You deserve to be here."
Each day I go out to get early work in or take batting practice, I know that I am playing in the Cape Cod league because I have proven I am good enough. It might not be showing now, and it might not have been extremely clear during the season with Stanford, but I am here for a reason. I have so much more to prove -- and I am constantly working to better my game -- but I deserve to be playing in this league.
Have I been frustrated this year? Constantly! That hasn't stopped me from loving the game or continuing to try to outwork myself each day. Success is the easy way to enjoy playing baseball because when things are going well it's the most fun. I've had to try to enjoy the game through struggles, which has been one of the most challenging things for me to learn. Over time, I have found ways of enjoyment by not taking small things for granted and trying to be the best teammate possible. On top of that, I trust my process. I know I am good enough and capable of competing at the highest level. As long as I continue to work the way I do, everything will be okay.