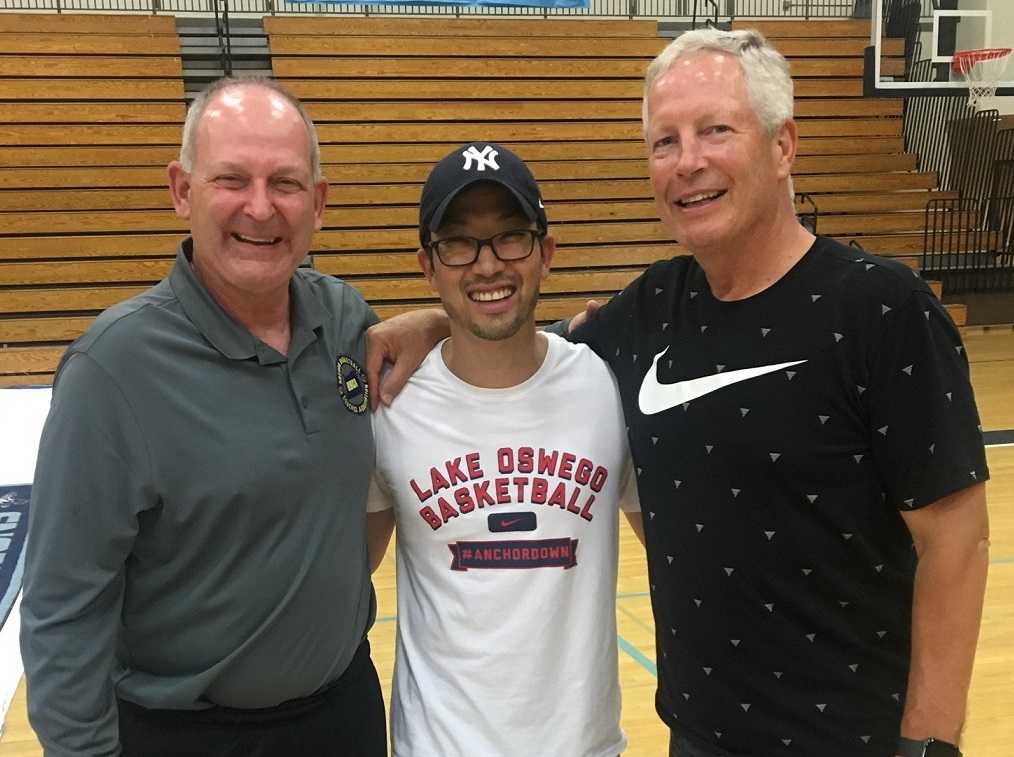 Pat Coons has heard all the arguments against adding a shot clock in Oregon high school basketball.
It would be too expensive for schools to purchase. It would be too difficult to find operators on a regular basis. It would lead to more zone defense. It would make it harder for teams with lesser talent to compete.
But in the view of Coons, the president of the Oregon Basketball Coaches Association, a simple point trumps all of these concerns.
"We're not saying we need a shot clock. We're saying we ought to have it if coaches think it would be better for the game," Coons said.
So Coons, who started the OBCA in 2016 and a year later retired as Westview's boys coach, decided to find out exactly how Oregon coaches felt about the shot clock. An OBCA survey of 270 boys and girls coaches, presented last year to the OSAA state championship committee, revealed that 76 percent favored it.
Those supporting the shot clock argue that it keeps teams from holding the ball and enhances player development. They say it also makes for a faster, more entertaining game.
"It's more fan-friendly, and we all want to see more fans in the stands," Coons said.
To get a better idea of how it would impact play, the OBCA staged an exhibition tournament June 29 at Liberty High School that featured 18 boys and girls teams. Organizers used miniature tabletop scoreboards with shot clocks set at 30 seconds for boys and girls games.
Lake Oswego boys coach Marshall Cho said offenses paid the price for not hustling the ball up the court.
"It just leaves so much into the hands of the players," Cho said. "It just reminds you that the game really should be in the hands of the players. It ultimately will change how we run practices as coaches. Coaches will adjust once the shot clock is there. We'll adjust to put our players in the best position to succeed."
Cho said the Lakers were better prepared for the OBCA event because they played in a tournament with a shot clock at Portland State the previous weekend.
"It really gave us a chance to talk about how every time you catch a ball, you should be in the mindset of attacking the defense," Cho said. "You have to have a purpose and some form of urgency. It goes from a set-driven offense that's given by the coach versus an action-driven offense that's driven by the players."
In the OBCA survey, 77 percent of boys coaches and 74 percent of girls coaches favored the shot clock. The highest support came from 6A and 5A, at 80 and 85 percent, respectively. Approval dropped off in 4A (61 percent), 3A (64), 2A (57) and 1A (57).
Coons proposes that each classification decide for itself if it wishes to use the shot clock.
"There's no reason why you couldn't do that," he said.
Nine states have adopted the shot clock, including Washington and California. In doing so, the states have opted not to comply with the rules of the National Federation of State High School Associations (NFHS).
Even if the OBCA could solve the larger issues involving the shot clock – such as meeting their cost ($2,500 to $4,500 per gym) and finding and paying operators – two other major hurdles remain.
Athletic directors, who in the survey voted 57-52 against the shot clock, would need to get on board. And the OSAA would have to go against NFHS rules.
"The OSAA is good at listening, but what they usually come back to is the shot clock is not endorsed by the national federation," Coons said. "It's very frustrating because shouldn't every state determine what they think is best for them?"
States that are out of compliance with the NFHS do not get a representative on the national rules committee.
"Our response is, 'How important is that?'" Coons said. "When was the last time a big rule change came down on basketball? For coaches, it's not really that significant."
Going against NFHS rules isn't an insurmountable obstacle for the shot clock, according to OSAA executive director Peter Weber.
"Obviously, we're members of the federation for a reason, and we'd like to have input on rule changes and things like that," Weber said. "It's something that we believe in and want to be a part of. Now does that mean that it's an absolute deal-breaker? No. There are states that have gone that route."
Weber said he believes the bigger issue is gaining the support of athletic directors.
"Having the athletic administrators in our schools not be in favor of it, to me, that's a concern, because they're the ones that are going to have to put it into place," Weber said.
The OBCA, which operates under the umbrella of the Oregon Athletic Coaches Association, has given the state's basketball coaches a unified voice. Emboldened, shot-clock proponents intend to keep presenting their case to the OSAA.
"Since we've gotten ourselves organized, they do seem to listen more," Coons said. "We knew there was strength in numbers."