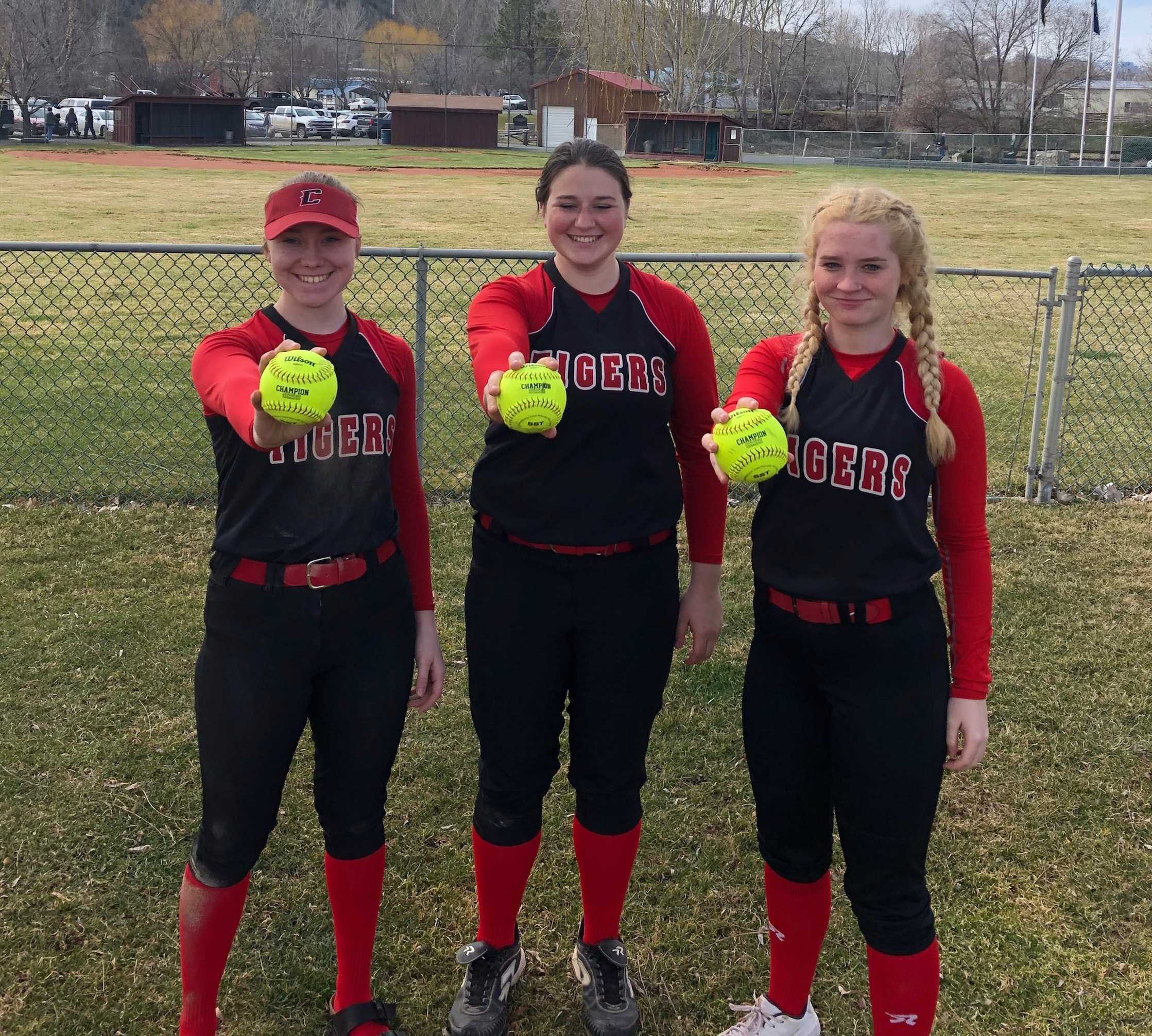 CLATSKANIE -- Clatskanie waited 74 years between when its boys basketball team won the school's first state title in 1945 and when its girls basketball team won the school's second title this year.
But the way the Tigers' softball team has been playing this season, the wait for a third title could be considerably shorter.
With two regular-season games left, Clatskanie (20-0, 10-0 Special District 1) is unbeaten and ranked No. 1 in the OSAAtoday 3A coaches poll and in the OSAA power rankings. The Tigers -- with four players from that girls basketball championship squad, including the 3A player of the year in sophomore Shelby Blodgett and a first-team all-state pick in sophomore Olivia Sprague -- are the only unbeaten softball team in the state, for all classifications.
After finishing 22-4 and making the semifinals last year, second-year coach Kevin Sprague said he didn't have "any sort of expectation" for the 2019 season.
"I told the girls from Day 1 if we come in here and work on fundamentals and do the little things right and better than the other teams, then we'll find ways to win," Kevin Sprague said. "After every game, individually all the girls know they have stuff to work on and we get right on it at practice."
Olivia Sprague said the softball team has a similar mentality as in basketball.
"I think that in basketball we focused on sticking with our game plan and the fundamentals, which really carries over the the softball field," she said. "If we stay within ourselves and not try to do too much, we will be in a good situation. For hitting, our approach is to stay disciplined and wait for the pitcher to come us."
Clatskanie started hot, with its first three wins coming against teams in higher classifications. The Tigers beat 5A St Helens 9-3, 4A Astoria 2-1 and 4A Seaside 15-7.
Their first big test came against 2A powerhouse Grant Union. The Prospectors led for nearly six innings before the Tigers tied it up in the top half of the sixth, took the game to nine innings and won 5-3. Since that game, all of Clatskanie's wins have come by at least three runs, including six by double digits.
The Tigers have a rare advantage with two ace pitchers. Blodgett gets most of the spotlight with her remarkable 1.23 ERA through 57 innings, but a lot of people forget the Tigers have another ace in sophomore Kaity Sizemore, who pitches on most days with doubleheaders and holds a 2.71 ERA in 41 1/3 innings.
Sizemore and Blodgett have combined to strike out 128 of 415 batters and on average give up only three hits a game.
Clatskanie's roster is also filled with powerhouse hitters in Blodgett (.604), Sprague (.600), senior Maris Jackson (.440) and sophomore Alexis Smith (.404). The Tigers have 12 home runs.
The team starts six sophomores.
"The chemistry is absolutely fantastic," Kevin Sprague said. "In 25 years of coaching, I've never had a team so willing to work and come together."
Luke Roth is a senior at Clatskanie High School