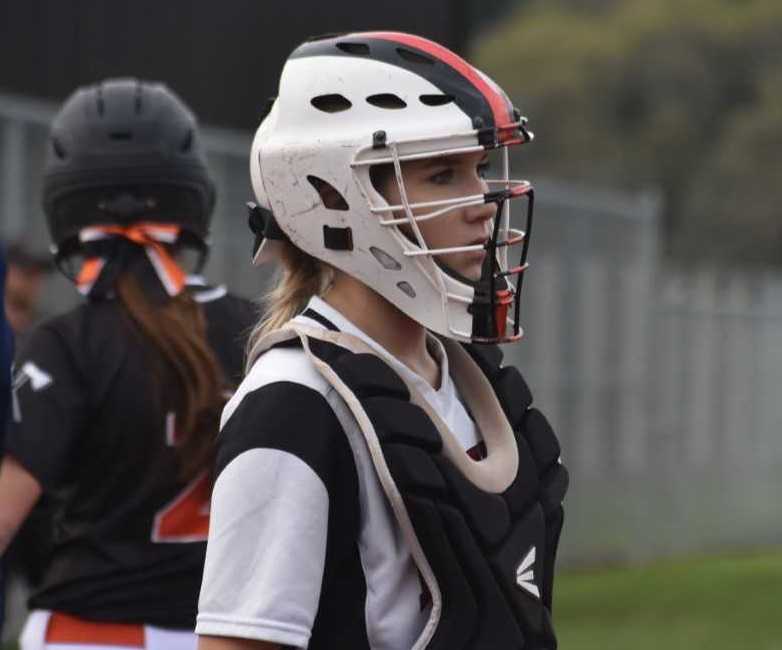 SCIO – Sophomore Maddie Fluke pitched a three-hitter to lead No. 3 Dayton to an 11-3 win at No. 7 Scio in a key 3A Pac-West Conference softball game Tuesday.
Fluke fanned five and the reigning champion Pirates (9-3, 2-0) took advantage of eight errors against the Loggers (7-2, 0-2) in a battle of two perennial 3A powers.
Dayton has appeared in five state finals since 2013, winning two, and Scio has reached the state semifinals the last four seasons. The Pirates moved from the West Valley League to the PacWest this season, setting the stage for a conference rivalry.
Dayton struck the first blow.
"We kept our composure and I think we played really good today," said Fluke, who has taken over in the circle this season for 3A pitcher of the year Anika Heidt. "We had very good bats, defense and all."
The Pirates had 11 hits off Scio senior Kasidee Parazoo, scoring two runs in the third inning, three in the fourth and four in the sixth. Junior Sofia Cicerone had three hits and senior Cate-Lynn Jacks had two hits and two RBIs for Dayton.
Scio, which committed 11 errors in a 7-6 loss to Blanchet Catholic last week that ended the Loggers' 56-game PacWest winning streak, once again struggled on defense.
"It's just showing the players to not get into their heads and make routine plays," Scio senior Olivia Zeiher said. "We just need to have better mental game. Some of our players are kind of bad about letting their errors getting into their heads."
Scio got a solo home run from sophomore Meagan Mikolas in the second inning and a two-run shot from Parazoo in the sixth inning.