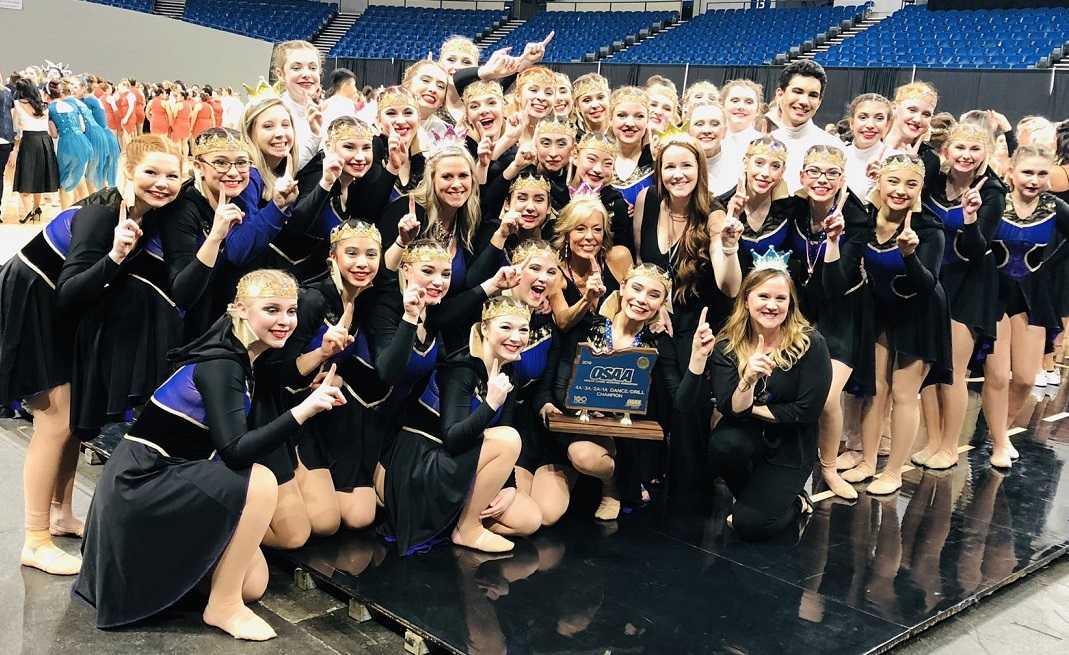 PORTLAND -- The second night of the OSAA / OnPoint Community Credit Union Dance/Drill Championships didn't disappoint Saturday at Veterans Memorial Coliseum.
Stayton posted the highest score of the entire weekend -- recording 91.48 for its program, "She needed a Hero … So that's what she became" – to win first place in the 4A/3A/2A/1A competition.
Valley Catholic (85.92) was second with its routine, "The Common Vein," followed by Gladstone (82.63) with its performance of, "The Farewell Tour."
Astoria (82.13) finished fourth for, "Welcome To Our Tribe," and Marshfield (76.00) rounded out the top five with, "I'm Only Human."
In the Show division, Canby won the night with a score of 88.27 for its routine, "Together, Alone." Clackamas (86.00) was runner-up with its show, "With You There."
Glencoe (78.45) finished third with its routine, "Au Revoir," followed by Sprague (78.35) with "Déjà Vu" and Grant (77.02) with "When Evening Comes …"
Congratulations to all who have participated through the competition this weekend. Kudos to all of your hard work and dedication to your students and your programs.