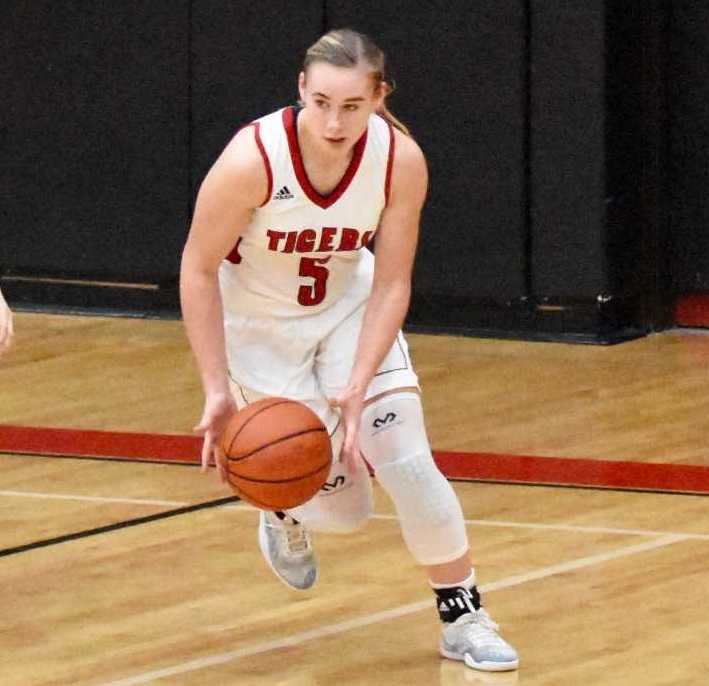 CLATSKANIE – It has been a special season for basketball in Clatskanie.
Not only did the girls team win its first league title since 1995, but the boys are league champions for the first time since 2007.
It has set up a pair of high-stakes home games in the Columbia River town as both teams play for berths in their respective eight-team 3A tournaments.
Clatskanie's boys (14-7) will play their first home playoff game in 24 years when they meet No. 11 Burns (15-10) at 4:30 p.m. Friday. The fourth-seeded Clatskanie girls (17-4) play No. 13 Nyssa (12-12) at 2 p.m. Saturday.
If Clatskanie wins both games, it will be the first time in school history that its boys and girls teams will be in the quarterfinals at the same time. The boys won the B title in 1945 and placed third in 1954 and fourth in 1984. The girls have never won a trophy.
The girls team went 12-0 in the Coastal Range League, clinching the title with three games left. The Tigers' league run included three wins against No. 7 seed Warrenton.
"We only returned two starters from last year's state tournament team, so we know we had a lot of pieces to put in place," said coach John Blodgett, who was voted the league's coach of the year. "At our first practice we looked up at the league title banners and we all read '1974' and '1995,' our goal was set in that very moment. And it feels so great to achieve it."
The Tiger girls have been carried by two sophomores in 5-foot-9 post Shelby Blodgett, the Coastal Range player of the year, and guard Olivia Sprague, a first-team all-league pick.
Blodgett has nine triple-doubles and is averaging 23.3 points, 17.3 rebounds, 7.6 steals, 3.3 assists and 1.4 blocks. Sprague is averaging 23.0 points, 5.2 rebounds, 5.1 steals and 4.4 assists.
"Our sophomore girls play above their years," said John Blodgett, who starts four sophomores. "I believe we can get in to the elite eight, and I really love our chances from there."
The Clatskanie boys clinched the Coastal Range title after stifling Rainier 47-35 at home in the league finale Feb. 11. The Tigers finished tied with Rainier for first place at 10-2 but won the tiebreaker for the top seed by virtue of taking two of three games against the Columbians.
Tigers coach Deshaun Combs, league co-coach of the year, said the season has been fun.
"We won a lot of games, and the energy in the locker room always remained high," Combs said. "We set out a goal at the start of the year to be league champions. The boys worked their butts of in practice and in the classroom, and it's so exciting to see them achieve this."
The team is much improved from last season, when the Tigers finished tied for fourth place in the Lewis & Clark League and ended with a 14-11 record after losing in the league playoffs.
Before every game, assistant coach Dwight Edwards went over a checklist of games remaining until Clatskanie clinched the league championship.
"It's a great experience for all of us, and this is something most of the team have never been a part of," said junior guard J'kari Combs, a second-team all-league pick. "We've been pushing ourselves so hard in practice and we don't plan on our season ending on Friday night."
Luke Roth is a student at Clatskanie High School