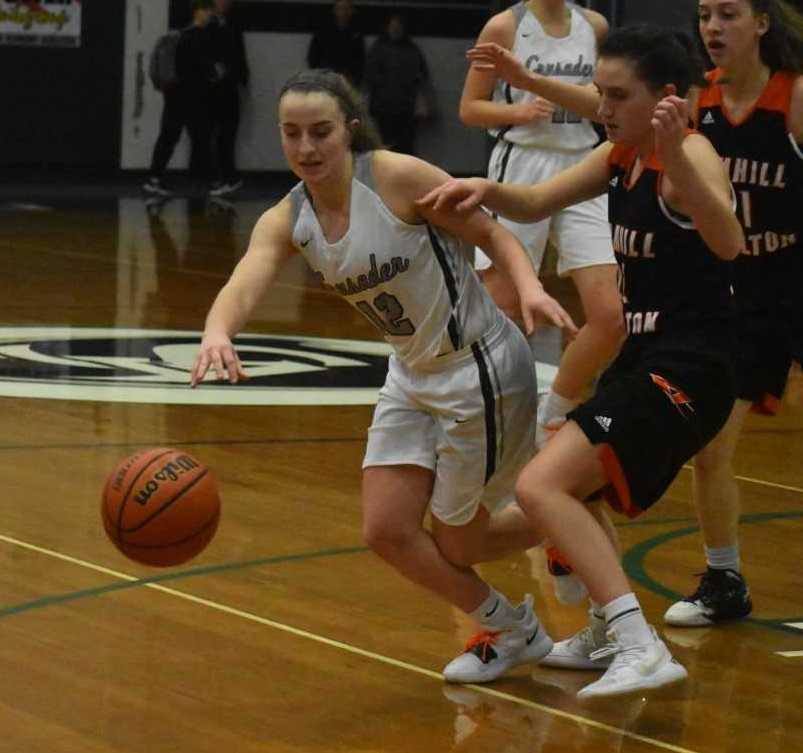 SALEM – Kirsten Koehnke scored 22 points and Grace Brown added 16 points and 10 rebounds as No. 2 Salem Academy rolled to a 52-30 home win over No. 6 Yamhill-Carlton in a 3A PacWest Conference girls basketball game Monday.
The Crusaders (19-4, 7-1) trailed 12-11 early in the second quarter before going on a 13-2 run to open a 24-14 halftime lead over the Tigers (13-8, 3-5). Brown was the catalyst, scoring 11 points in the first half.
Still, Salem Academy was not pleased with its first-half performance.
"We weren't ourselves," said Brown, who had her 10th double-double of the season. "We were playing frantic and we were making bad decisions.
"So during halftime we were talking about how we need to slow things down. We're mostly made up of juniors and seniors on our team, so we have to act like we're the upperclassmen. And so at the beginning of the third quarter we were like, 'All right, we have to get our jobs done, and it starts with the defense.'"
The Crusaders continued to suffocate the Yamhill-Carlton offense and Koehnke struck for 16 points in the second half as they pulled away.
The win keeps Salem Academy one game behind top-ranked Blanchet Catholic (20-2, 8-0) in the PacWest. The Crusaders, who lost at Blanchet Catholic 48-40 on Jan. 18, can pull even with the Cavaliers when they host them Wednesday.