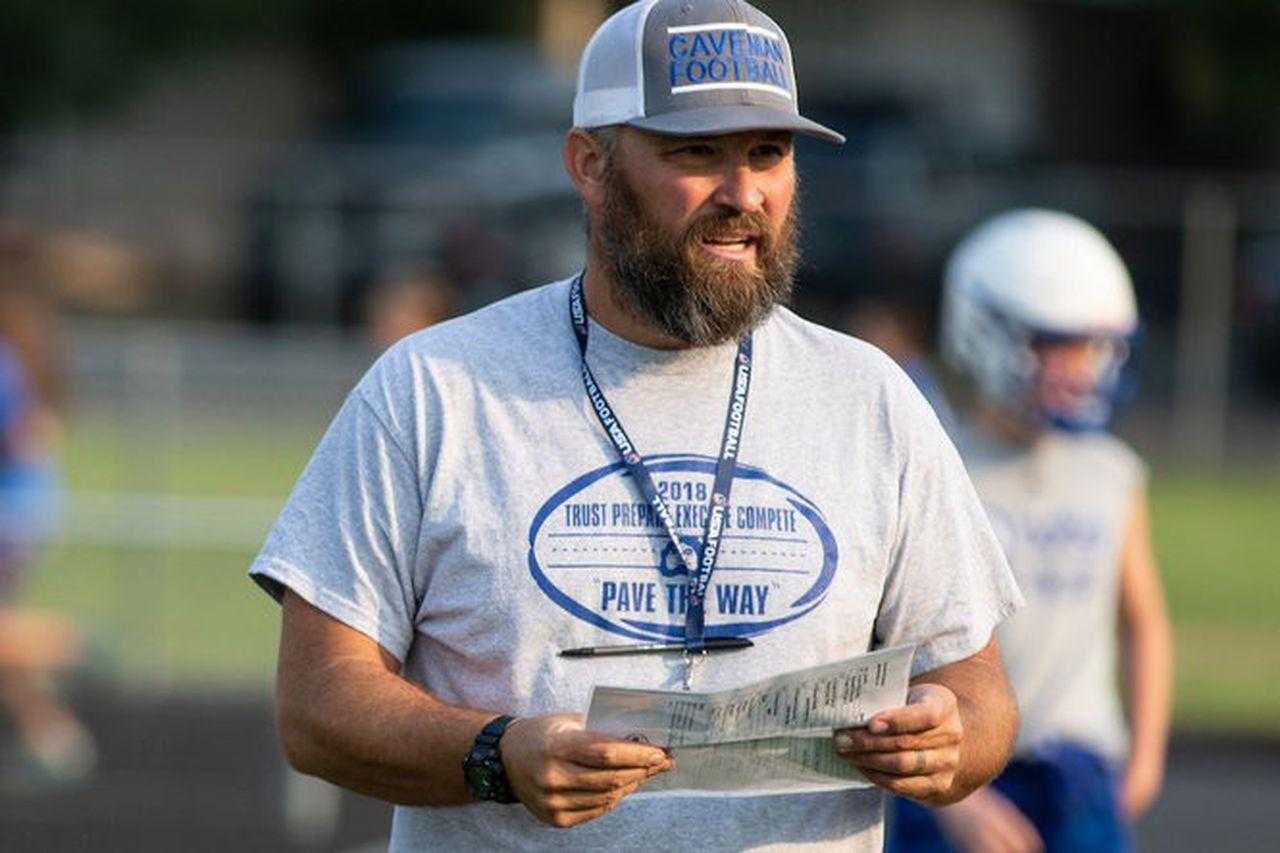 The outbreak of wildfires in the state will delay the start of a 7-on-7 football passing league that is expected to feature a dozen schools in southern Oregon.
The league had planned to open on the night of Sept. 24 but will push the start back to the middle of October to give teams enough time to conduct their required nine practices, according to Grants Pass coach John Musser, who helped organize the league.
"A lot of the communities that were going to participate in it, obviously right now they have other priorities," Musser said. "We're still planning on going forward with it.
"Everybody I've talked to, even amid these fires, says we need to get the kids' minds off of stuff and all the other craziness, if nothing else."
The league had drawn up a six-week schedule with teams hosting games on Thursday nights. The schools that committed to compete are Grants Pass, North Medford, South Medford, Crater, Eagle Point, Ashland, North Valley, Hidden Valley, Illinois Valley, Henley, Cascade Christian and Rogue River.
Many of the schools typically participate in a regional 7-on-7 league in July.
"It's kind of an offshoot of that," Musser said. "It's a pretty good group of coaches that feel pretty comfortable with each other."
Organizers sent out a survey to schools from Roseburg to Klamath Falls to gauge interest in participating. The schools, which range from 6A to 2A, will be matched up accordingly by size. The league also will have subvarsity games, with bigger schools competing on three levels.
The league will abide by state and OSAA health rules. Players will wear masks but will not use protective equipment, which is prohibited under current guidance. Each program will be responsible for enforcing health and safety protocols and must provide a list of players participating, for contact-tracing purposes.
"We have some really important regulations, just for our own sake, for our own liability, and the perception of what we're doing," Musser said. "All of us had really good summer workouts. Almost all of us had really good numbers of kids, just because they've been doing nothing for so long. We all found a way to kind of fit the rules."
Rather than play in a tournament format – common in the summer – teams will compete in single games to help simplify contact tracing. Spectators will not be permitted, which means schools without a fenced complex to enforce crowd control will not be able to have home games.
Organizers are wary of attracting onlookers when the stadium lights are on.
"We want to do everything we can to not draw attention and a crowd," Musser said. "That's going to be the tough part. We know that. Most of the stadiums, whoever is hosting, we've got to have game management there. Once the teams come in, the gates are locked."
Tackling is one-hand touch. Games will not have certified officials, but the home team must provide personnel to facilitate play as well as place and sanitize the balls. The defensive coach will keep the four-second sack timer and the offensive coach will call pass interference.
"It's basically on us coaches to keep the game in control and fair," Musser said.
The rules of 7-on-7 are a good fit for the current guidance, according to Musser, "but when you put 17-year-old kids out there, you get concerned. Many of them haven't competed for half a year or more. We're going to coach it up, look to play the ball a little bit more than the man, that kind of stuff."
Coaches will take a different approach to the league than they have in past 7-on-7 competition. Summer games can get physical with defensive backs tightly guarding and re-routing receivers.
"We're kind of in an agreement that this needs to be a little more lax," Musser said. "We're out here to get work in, but we also don't want to put anybody in jeopardy. We don't want to put ourselves in jeopardy of losing the opportunity to do this."