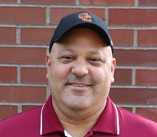 The euphoria of La Salle Prep's 5A boys soccer championship last year was tempered somewhat when coach Seth Altshuler stepped down shortly after the season for health reasons.
In five seasons under Altshuler, the Falcons went 59-13-12. The last two years, they won the Northwest Oregon Conference and advanced to the state final, losing to Corvallis in 2018 and beating Wilsonville in 2019.
"He's one of a kind, that's for sure," athletic director Chris George said of Altshuler.
But the Falcons are hopeful that they can keep their momentum going under new coach Merlin Triplett, a first-time high school head coach who spent the past five seasons as an assistant in Central Catholic's boys and girls programs. He also has coached in the Eastside Timbers club program for the past decade.
"He's kind of a players' coach. The kids enjoy being around him," George said. "He's cerebral. He doesn't have that kind of intimidating presence that some coaches can have. He's very appoachable, super nice to talk with."
In a school release, Triplett said he is "a lifetime student of the game" and has "a track record of success in both developing players and driving a winning culture."
La Salle Prep's boys program is one of the most successful in the state, winning six state titles since 1994. The Falcons won those championships under four different coaches: Monty Hawkins (1994), Chris Thurley (1998, 1999, 2004), Joe Frimpong (2009) and Altshuler (2019).
La Salle Prep conducted interviews for the position online. Players participated in the process and were integral in Triplett being hired.
"We asked the kids and they said, 'We really like him,'" George said. "They just felt comfortable, which meant a lot because it's hard to gauge when you're interviewing online."
George said that several players knew about Triplett from his time at Central Catholic and "heard positive things" about him. Triplett's involvement at Central Catholic also helped him appeal to the hiring committee as a cultural fit.
"What's also kind of nice is his experience at a Catholic high school and a soccer environment," George said. "We have similarities to Central Catholic in many respects. There's a continuity there."
Triplett was hired in April and has worked with the players in small groups this summer.
"He just loves soccer. He's just a junkie," George said. "The kids picked up on that and kind of felt his passion for it."
The Falcons graduated seven starters from last year's team, which finished 17-0-1. But they bring back two dynamic players in senior Noa Taylor, last year's leading scorer with 15 goals, and junior Mizael Harris, who scored both goals in the 2-1 state championship win over Wilsonville.
La Salle Prep will miss Altshuler, who led the team to the semifinals in 2016 and 2017 before making the finals the last two years. Altshuler, 42, has managed a heart condition over the years but decided it was time to make a lifestyle change. He also has resigned after seven years as a counselor at the school to start a private practice.
"I am just a fan these days," Altshuler said in an email. "I'll always be a La Salle Falcon supporter, and I'm excited to see the new look under Merlin!"
George, a La Salle Prep graduate, said Altshuler should be considered among the outstanding coaches, teachers and administrators in the school's history.
"He was a kid magnet, so his impact was far beyond the soccer field," George said. "It was always fun to go out to the soccer field and the kids didn't want to stop practice. He made kids feel good about themselves."