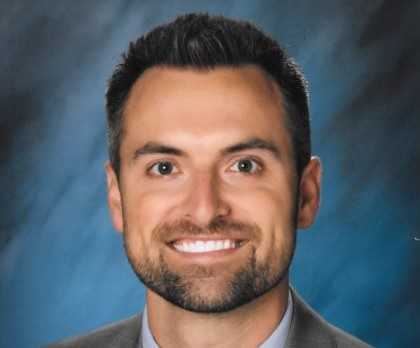 Chris Coleman was just going about his business as the Reynolds athletic director in June when he heard some intriguing news through the gravevine.
Lake Oswego, one of the state's most high profile and successful athletic programs, would need an athletic director to replace Brigham Baker, who was leaving for the same position at West Linn.
"Lake Oswego's kind of always been a job that's been on my radar and one that I would go after if it became available," Coleman said. "Fortunately, it opened up and I was able to jump on it. It all happened really quickly."
Coleman, who spent two years as the athletic director at Centennial and the last six years in the job at Reynolds, has been hired to replace Baker at Lake Oswego. He sees it as a golden opportunity.
"Obviously, it's a program where you don't have to reinvent the wheel with a lot of things," Coleman said. "It's kind of taking things to the next level and fine tuning things. There's a good core group of coaches who have been there a while and had a lot of success."
Coleman has been making a 45-minute commute from his home in Tualatin to Troutdale for the last four years, so working at nearby Lake Oswego will allow him to spend more time with his wife and two children, ages 5 and 3.
"Them kind of not being able to be a part of my work life has been difficult, but now I'm excited to be able to get them out to games and be a part of the Lake Oswego community," Coleman said. "It's something I've been hoping for."
Coleman graduated from Centennial in 2000 and went to Oregon State to play baseball, but his career was cut short by injury. He became an assistant baseball coach at Centennial and landed his first teaching job there. He became activities director and assisted then-athletic director Lonnie Beach.
"He kind of took me under his wing," Coleman said. "Lonnie helped groom me a little bit to take over for him. I really kind of fast-tracked into the athletic director role because he retired."
Coleman earned his administrative license and landed at Reynolds when John Olsen resigned as athletic director
"John was looking to get out of that role and kind of recruited me to come over to Reynolds as athletic director and assistant principal," Coleman said. "I was wanting to stay in Centennial in that role, but it wasn't going to work out job description-wise, so I made the jump to Reynolds."
Coleman said he has been "really lucky" to have Beach and Olsen as mentors and to work with "some great coaches," such as Centennial football coach Chris Knudsen and baseball coach Brent Child.
"I've been very fortunate to have the career that I've had, that I really do feel like it's set me up for the opportunity at Lake Oswego," Coleman said. "I'm lucky in that I was kind of able to fast-track through things."
Coleman said he is eager to work with a talented coaching staff that includes established coaches such as Steve Coury (football) and Jake Anders (baseball) as well as new hires such as Kate Childs (girls basketball) and Nikki Jones (volleyball).
"It's going to be fun, connecting those coaches who have been doing it a while with some of the coaches that haven't, bounce things off each other and continue that family atmosphere that already exists," Coleman said.
"In the grand scheme of things, comparing myself to other athletic directors around the state, I don't have a ton of coaching experience, and I feel like it's been a blessing in disguise because I've been able to learn a lot more about a lot of different sports, through my role."
Baker to West Linn: Brigham Baker said his six years as Lake Oswego's athletic director were "really awesome," but the West Linn job was a better fit for his family. He lives in West Linn with his wife, Claire, and two children, Luke, 7, and Wesley, 4.
"Knowing I want to watch my kids play sports when they're in high school, I couldn't really be an athletic director at Lake Oswego and go to West Linn and watch all their games," Baker said. "If I didn't have kids, I would have stayed at Lake Oswego for the next 20 years."
The West Linn job opened when Mark Horak, ironically the former athletic director at Lake Oswego, resigned.
"I thought maybe I could wait until it opened up again in five, six years, but like Lake Oswego, it's one of those jobs people could go to and stay for 15, 20 years," Baker said. "To me, the risk wasn't worth not getting a chance to watch my kids play. And because I do like the job so much, I don't see myself doing anything different."
Baker spent six seasons as the football coach at Estacada (2007-12), where he also served as athletic director in 2011-12. He was an assistant football coach for one season each at Centennial (2013) and Gresham (2006).
Baker graduated in 1999 from La Salle Prep, where he played football for his father, Ray.
Reynolds hire: Dee Archie, an assistant principal at Reynolds, has been hired to succeed Coleman as the school's athletic director. A longtime staff member. Archie served as activities director for three years, taught science for five years and has run the leadership program.
Archie grew up in Anchorage, where she participated in track, cross country and basketball, and she played rugby in college at New Mexico State. She coached the girls rugby team at Reynolds for five years.