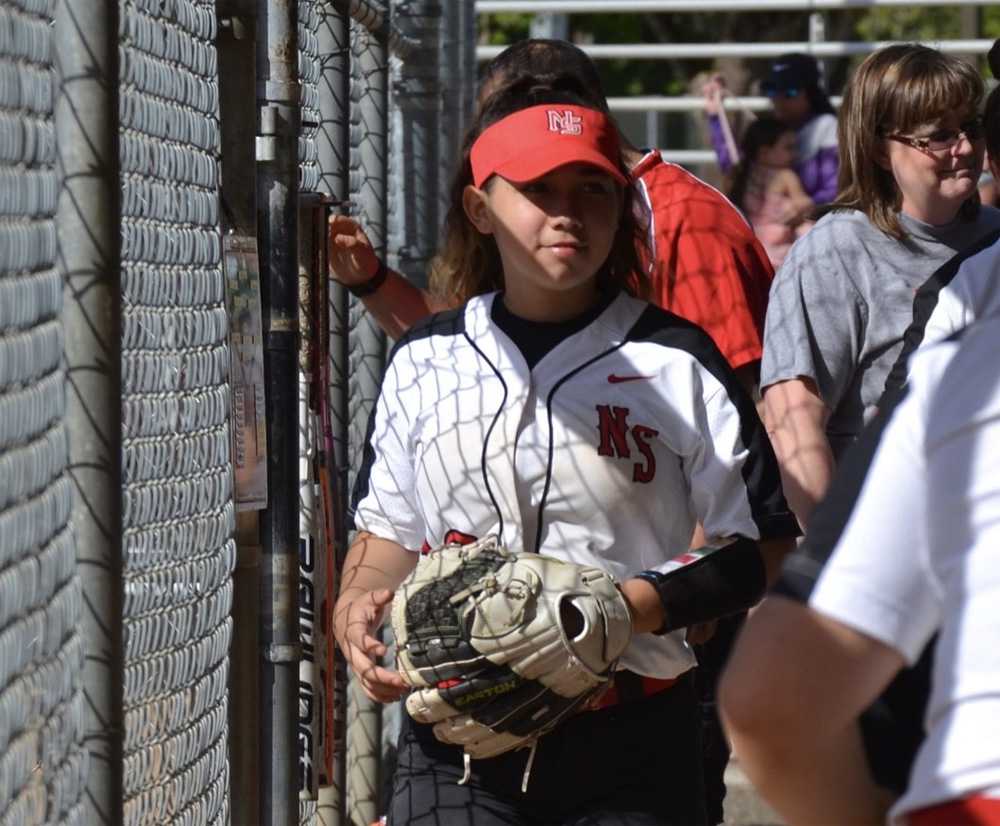 [Editor's note: "Take Five" is a recurring feature designed to offer a quick look at some of Oregon's most interesting high school sports standouts. This spring, Take Five will focus exclusively on seniors, whose final high school seasons have been canceled by the coronavirus. Today, we meet North Salem senior Alexis Figueroa, who has started for the Vikings since her freshman year. The team's leadoff hitter throughout her career, Figueroa fielded 25 questions we sent her way and answered five without making an error. Here's what she told us…]
OSAAtoday: What's the wisest thing a coach ever said to you?
Alexis Figueroa: I am always being told wise things from coaches whether it be my high school or travel ball coaches. But one thing I'll always remember being told during a game was actually recently. I was at a pretty serious recruiting tournament in Medford while playing fall ball. My team wasn't hitting too well during a game so my coach pulled us aside and said, "Just slow the game down, take a deep breath and embrace the moment." That really stuck because it's very wise. We get caught up with all these college coaches watching us we sometimes forget that we are playing the game we love most with the people we love most."
OSAAtoday: What about going to college scares the bejeebers out of you?
Figueroa: The fact that I'm going to be without my mom. She really does so much for me when it comes to my day-to-day life. It's going to take a long time to get down a schedule without my mom around.
OSAAtoday: What is your favorite class in school and why?
Figueroa: My favorite class in school would have to be English. I love the freedom we get in school when it comes to writing. It allows us to really get creative about what we are passionate about.
OSAAtoday: If you find yourself stranded on a deserted island and can only have one movie that you're able to watch, what movie do you choose and why?
Figueroa: It would, without a doubt, be "Pitch Perfect." It is hands down one of the funniest movies I have ever seen, and I just can't help but sing along every time I watch it.
OSAAtoday: What's the funniest moment you remember from your childhood?
Figueroa: The funniest thing I remember from my childhood would be how I ended up with a scar that takes up more than half of my eyebrow. I remember I was walking in a circle with some sort of toy in my hand and my older brother kept shooting nerf darts at me. So I then chose to be that dramatic little sister and threw myself backwards when he shot me again to try to get him in trouble, but I ended up hitting my head on the corner of our glass kitchen table. I always thought it was funny because in my efforts to get my older brother in trouble, I ended up at the hospital getting stitches!
Read other Take Five articles published in connection with the 2020 spring season:
Monroe softball pitcher Tyler Warden
North Salem sprinter Maliyah Thompson
La Grande catcher Logan Paustian
Lake Oswego thrower Parker Williams
Lakeridge netter Nicole Rogers
Westside Christian sprinter Alvin Lai
Stayton softballer Emma Heuberger
Westview outfielder Maddie Curaming
Central Catholic utility Brianna Perkins
East Linn Christian hurdler Jacob Johns
La Salle Prep sprinter Mary Gach
Brookings-Harbor baseball player Jason Vanginderen
Lincoln softball OF Rachel Haughton