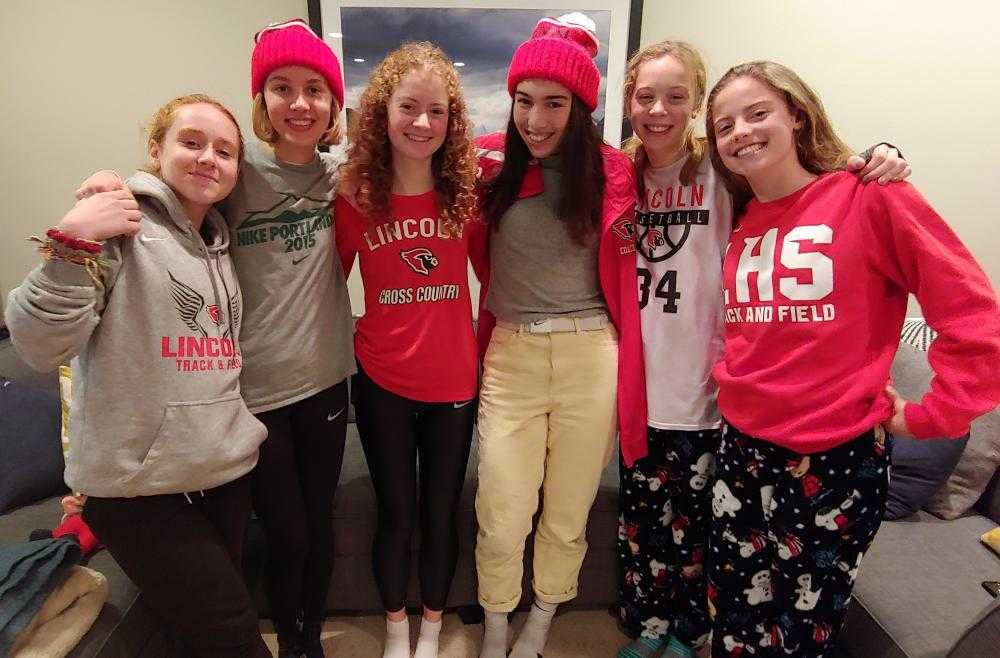 Thirty runners from Oregon could feature prominently on Saturday at Nike Cross Nationals at Glendoveer Golf Course in Northeast Portland.
The Nike-sponsored event, in its 16th year in Portland, brings together the top 22 boys and girls teams in the United States for the only true national championship for a high school sport.
The schools all flew into Portland this week on Wednesday and Thursday and are housed at a hotel near Washington Square. In order to comply with state association rules, the teams adopt a club name and wear Nike-issued uniforms.
Summit's girls, running as C. Oregon, are the defending Nike Cross Nationals champions and will race on Saturday to try and repeat their title. The Storm won the Nike Cross Regional Northwest championship in Boise, Idaho, on Nov. 16 to earn a return trip to NXN.
"There's still room to improve," senior Izzy Max said."We've approached every workout with that idea and that energy."
Summit was the first team from the West coast to win the girls championship at NXN last year. WATCH THE LIVE WEBCAST ON RUNNERSPACE
In addition, girls teams from Jesuit and Lincoln were both recipients of at-large bids late last Saturday. Only four such at-large selections are made across eight regions of the country. Jesuit and Lincoln finished second and third, behind Summit, at the OnPoint OSAA 6A Championships on Nov. 9 and placed third and fourth at the regional in Boise.
Jesuit's teams are participating as "Portland" and Lincoln is going as "Forest Park."
Meanwhile, state-meet record breaker E.J. Holland of Ashland is among a handful of favorites to win the boys championship race, which goes off at 10:05 a.m. on Saturday.
Holland won his second straight NXR Northwest title in Boise and has been focused on training specifically for Saturday's race since the summer.
"I'm really healthy, really fit and feeling really good, and really confident going into it," Holland said.
Holland could find himself in an elite boys pack as deep as any in the 16 years of the event, joined by California state champion Nico Young, Colorado state champion Cole Sprout, Illinois state champion Josh Methner and Texas state champion Ryan Schoppe. Sprout, Methner and Schoppe also broke state meet course records this fall.
Joining Holland on the boys side are the Jesuit boys, making their first appearance at nationals since 2008. The 6A runners-up finished second at the regional meet behind Kamiakin of Kennewick, Wash.
Aidan Palmer of Franklin also qualified for nationals after placing third at the regional meet. He'll be competing at nationals just a few miles from his house.
"I'm pretty excited to see all my team and family members," Palmer said. "It will be pretty cool to have everyone there."
Palmer's teammate and training partner, Charlie Robertson, will miss it, however. The junior is trying to extend his season by going to the Foot Locker West regional, also tomorrow, in Walnut, Calif. If Robertson can finish in the top 10, he'll qualify for the other national championship (for individuals only), on Dec. 14 in San Diego.
Doug Binder is the editor of DyeStat.com