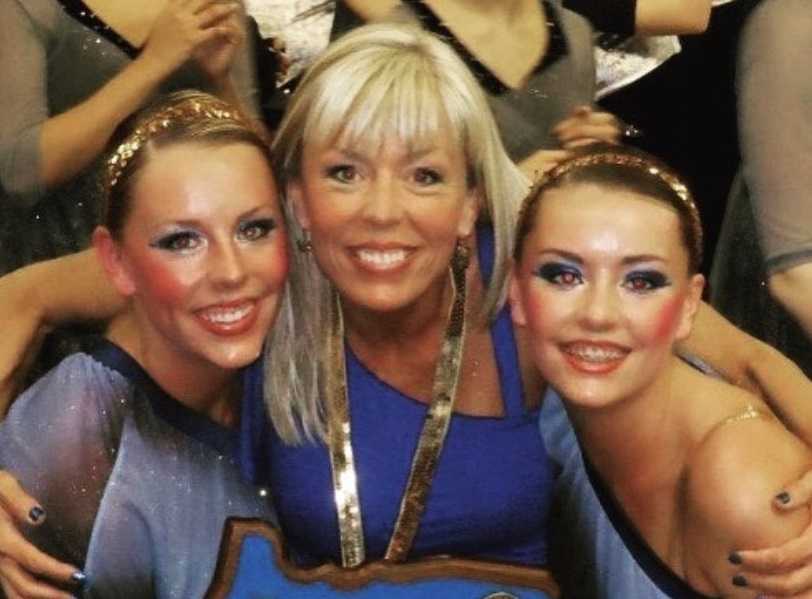 STAYTON – In the same gym in which she danced as a Highlight, Robin Meier has coached hundreds of student-athletes in her 20 years as the head dance coach at Stayton.
After high school, she judged local dance competitions and helped then state competition director Toni Keaton run the annual state dance competition. But she missed the "team" part of the dance world.
She reached out to Karleen Booth, founder of the Highlights, and learned there was a coach opening at McKay. In 1995, she started coaching at McKay.
"I didn't know what I was getting myself into," she said. "I went to everything to learn all I could. I soaked it all up like a sponge and reached out to the coaches I admired most and asked them for their help."
After five years at McKay, including a second-place finish and a state title in 1999, the head coach position was open at Stayton. The return to her alma mater was an easy choice.
When Meier arrived in 2000, Stayton's program had 16 members. From those early days she increased the participation numbers and most years, the Highlights roster had 34, the maximum allowed under OSAA rules for a 1-4A dance team.
During her 20 years, the Highlights have been named to the OSAA All-State Dance Team and the now Dance Drill Coaches Association of Oregon (DDCA) All-State Dance Team. They have won DDCA dance scholarships, finished second at the OSAA championships five times and earned 14 state titles, 12 of which were consecutive (2003 to 2014).
Meier has decided that this season will be her last.
"I am so grateful and feel extremely fortunate to have been able to do something that I truly love, and have felt called to do, for so many years," she said. "Giving student-athletes something to be proud of, a place to feel safe and feel they belong."
Along the way, both of Meier's daughters -- Lexi and Belle -- were Highlights.
"That has been my greatest joy of the last 25 years -- the four years I got to coach both of my daughters," she said. "It can be really tough sometimes and car rides home weren't always fun, but the good times far outweigh the bad. Knowing that the three of us understood exactly what it took for us to win all those championships together.
"There is a picture of the three of us celebrating win No. 9 on the Coliseum floor. That picture makes me cry just thinking about it. I'm so grateful to have been able to share those memories with my girls as their mom and their coach. I will never forget that."
In 2003, Meier started a summer dance camp in Stayton. She wanted to give youth in the community, as well as her own team, an opportunity to experience a dance camp.
In the early years, Stayton didn't attend an overnight camp, because of the cost. Bringing a camp to her school was a way to provide the camp experience for her team.
That first year, around 50 dancers attended the camp. This past summer, more than 230 dancers attended the camp, representing about 12 to 15 schools, dance studios and dance clubs.
The camp has been something the Stayton community looks forward to each year, and Meier is proud of the fact that over time, the cost has been kept low so most anyone can afford to come.
As Meier looks towards retirement, she hopes to find joy in everything the team does this year, to enjoy every last moment with her team and assistant coaches (all of whom she has coached) and find peace in knowing she is making the right decision to retire.
"The last 25 years have been countless hours of hard work, blood, sweat and tears, but I wouldn't trade a single day of it," she said.
The Highlights are looking to defend their 2019 state title and send their long-time head coach into retirement with a win.