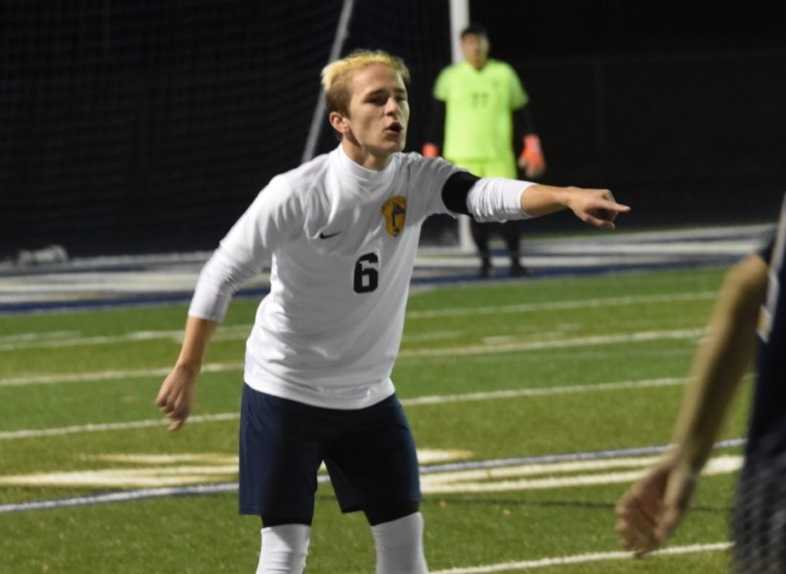 EUGENE – Jayden Esparza scored in the 94th minute to give fifth-seeded Stayton a 1-0 win at top-seeded Marist Catholic in a 4A boys soccer semifinal Tuesday night.
In a defensive struggle between teams that had combined for 20 shutouts and allowed six goals apiece all season, the Eagles (15-2) prevailed over the Spartans (14-1-1), handing them their first defeat.
"It was really hard. They are a really good team," Stayton goalkeeper Ivan Pelayo said. "They like to pass and they're really good. They're fast like us. It was really hard for us to do that. But we did it. We won."
The Eagles controlled much of the first half but could not slip the ball past Marist Catholic goalkeeper Sam Bell, who finished with seven saves. The speedy Spartans picked up their attack but the Stayton defense clogged up the shooting lanes around Pelayo.
Finally, in the second overtime, Esparza broke through to give Stayton the lead.
"It's just crazy because we've had a lot of opportunities to finish," Esparza said. "We could've ended this thing sooner. We missed a lot."
The Eagles held off the Spartans in the final six minutes to pull out the win.
"Everyone was nervous, but my defense is really strong that they kept it down," Pelayo said. "We wouldn't be here without our defense, our middles and our forwards who finished the game off."
Since winning a state title in 2010, Stayton has appeared in the final three times, losing in 2014, 2015 and 2017. The Eagles can get back on top Saturday when they play Oregon West Conference rival Woodburn, a team they defeated 2-0 and 1-0 this season.
"Woodburn is Woodburn," Stayton coach Chris Shields said of the reigning state champion Bulldogs, who have won six titles since 2010. "They're a different breed. They're really good, and we've got to figure out a way to get around them on Saturday."
Said Esparza: "We've just got to be positive, communicate and not let them go through the middle. We've just got to play the outside and finish the plays that we get."