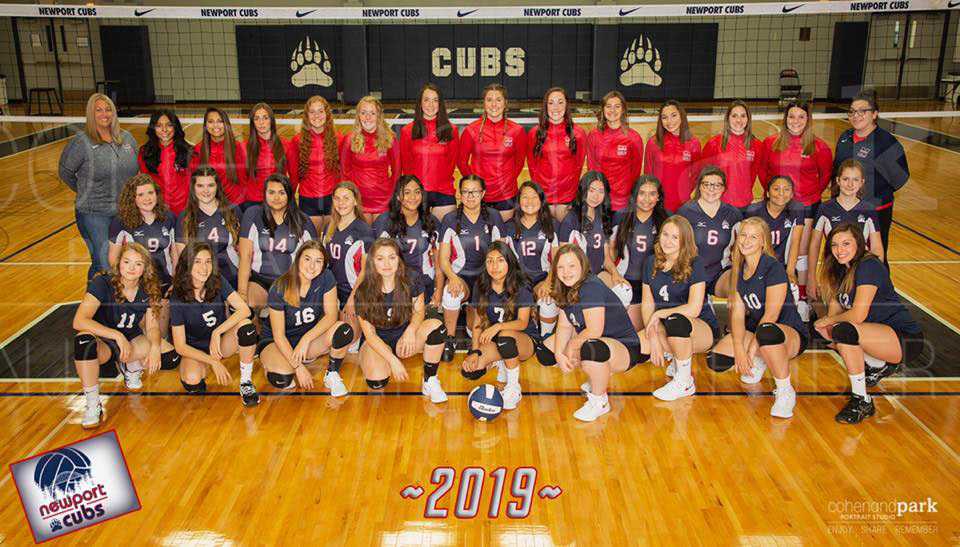 Newport's volleyball team started 2019 with five straight losses.
All sweeps.
Dr. Vicky Roller, the team's second-year head coach, wasn't concerned.
"We are focused on getting back to the heart of sport," she said. "We focus on relationships and resilience."
Newport volleyball had fallen on hard times recently, in large part due to the lack of an established club presence and declining participation.
"Somewhere in the last few years, we lost the why and how," Roller observed.
Roller is a high school counselor at Newport and became head volleyball coach, after two years coaching nearby Toledo, when the job came open in 2018.
"I have a strong conviction to develop the whole person not just the athlete," she explained. "Athletics is a safe training ground for kids to face adversity and overcome it.
"I took over last year and immediately realized we need to find our heart again. We have spent several hours together as a team sharing meals, volunteering with local organizations, bringing in others to coach specific skills, and being in the gym a lot. Last year we built our foundation and this year we are continuing to build."
Since the 0-5 start, Newport has gone 3-3, alternating wins and losses.
"Don't get me wrong I hate to lose.....legit hate to lose," said Roller. "But for Newport, it is more than a winning record. It is character, responsibility, resilience. We want to build strong women through athletics to help them have a successful future."
The team is building around three sophomores, libero Carlie Murray and middles Rachel Smith and Stella Barber. All three were on varsity as freshmen.
"They had to learn very quickly the expectations of being a varsity athlete," Roller said. "It has been amazing to see them all come together to grow Newport Volleyball into something they can be proud of. Last year we had 25 girls in the program and we pieced together three teams. This year we have 36.
"We aren't where we want to be yet but we will get there."