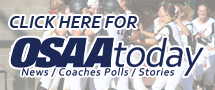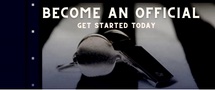 Oakridge Boys Basketball Program

» Go Warriors!

Last Calculated
6:34 pm, Dec. 10, 2023
Rankable Completed Contests
Opponent
Result
Counted
Weight
OAWP
OAR
Colley
12/1 Yamhill-Carlton (3A)
LN
0.0
1.0
0.500
2-2
Yes
12/2 Bonanza (1A)
LN
0.0
1.0
0.667
2-1
Yes
12/5 South Umpqua (3A)
LA
0.0
0.8
0.000
0-1
Yes
3 contests
0-3
(WP)
0.0 ÷ 2.8 = 0.000
(WWP)
1.167 ÷ 3 opponents = 0.389
(OWP)
Opponent: Date and opposing team for this rankable contest.
Result: Result for this team: win (W), loss (L), or tie (T). The subscript indicates this team's designation: home team (H), away team (A), or at a neutral site (N).
Weight: Total amount of weighted points possible for this contest.
Counted: Amount of weighted points this team acquired for this contest based on the result.
OAWP: Opponent's Adjusted Winning Percentage, excluding this contest.
OAR: Opponent's Adjusted Record, excluding this contest.
Colley: Is this contest counted in the Colley method? Only contests between Oregon opponents in the same classification and ± 1 classification away are counted.
| # | C | Name | Position | Grade | Height |
| --- | --- | --- | --- | --- | --- |
| 12/12 | | Quinton Barker | G/G | 11 | |
| 13/13 | | Jamison Roach | G/G | 12 | |
| 22/22 | | Owen Pope | F/F | 10 | |
| 23/23 | | Logan Kusak | F/F | 9 | |
| 24/24 | | Landon Dennis | G/G | 10 | |
| 30/30 | | Jonathan Miller | F/F | 10 | |
| 34/34 | | Sam Harrison | F/F | 10 | |
| 35/35 | | Max Maher | F/F | 11 | |
Status
Details
Date
Start Time
Opponent
Dismiss
Depart
Return
L 10-56
Non-League


Tournament




Neutral Site

F
12/1/23
3pm
vs. Gilchrist

(La Pine Invitational - LaPine High School)

Done
Non-League


Tournament




Neutral Site

S
12/2/23
7pm
vs. TBD

(La Pine Invitational - La Pine High School)

L 4-67
Non-League
T
12/5/23
4:30pm
@ South Umpqua [JV]

Scheduled

Non-League
W
12/13/23
4:30pm
vs. Sheridan [JV]

Scheduled

League
T
12/19/23
4:30pm
@ Waldport [JV]

Scheduled

League
R
12/21/23
4:30pm
vs. Illinois Valley [JV]

Scheduled

Non-League
T
1/2/24
4:30pm
@ Umpqua Valley Christian [JV]

Scheduled

League
R
1/4/24
4:30pm
@ Central Linn [JV]

Scheduled

League
S
1/6/24
Noon
@ Toledo [JV]

Scheduled

League
T
1/9/24
4:30pm
vs. Monroe [JV]

Scheduled

League
R
1/11/24
3pm
vs. East Linn Christian [JV]

Scheduled

League
S
1/13/24
4:30pm
@ Oakland [JV]

Scheduled

League
T
1/16/24
3pm
@ Lowell [JV]

Scheduled

League
F
1/19/24
4:30pm
vs. Central Linn [JV]

Scheduled

League
T
1/23/24
4:30pm
vs. Toledo [JV]

Scheduled

League
R
1/25/24
4:30pm
@ Monroe [JV]

Scheduled

League
S
1/27/24
1:30pm
vs. Gold Beach [JV]

Scheduled

League


Live Coverage

W
1/31/24
4:30pm
@ East Linn Christian [JV]

Scheduled

League
F
2/2/24
4:30pm
@ Bandon [JV]

Scheduled

League
T
2/6/24
4:30pm
vs. Lowell [JV]

Scheduled

League
F
2/9/24
4:30pm
vs. Reedsport [JV]
| # | C | Name | Position | Grade | Height |
| --- | --- | --- | --- | --- | --- |
| 0/0 | | Cole Anderson | G/G | 9 | |
| 1/1 | | Aiden McLaughlin | G/G | 9 | |
| 3/3 | | David Lamb | G/G | 9 | |
| 11/11 | | Alejandro Prado | F/F | 10 | |
| 22/22 | | Owen Pope | G/G | 10 | |
| 23/23 | | Logan Kusak | F/F | 9 | |