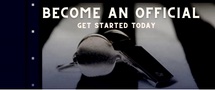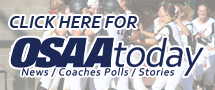 Salem Academy Baseball Program
| Status | Details | Date | Start Time | Opponent | Dismiss | Depart | Return |
| --- | --- | --- | --- | --- | --- | --- | --- |
Rankings Are Unavailable
No Ranking Data
Rankable Completed Contests
Opponent
Result
Counted
Weight
OAWP
OAR
Colley
There are no contests to show that factor into this team's ranking.
Opponent: Date and opposing team for this rankable contest.
Result: Result for this team: win (W), loss (L), or tie (T). The subscript indicates this team's designation: home team (H), away team (A), or at a neutral site (N).
Weight: Total amount of weighted points possible for this contest.
Counted: Amount of weighted points this team acquired for this contest based on the result.
OAWP: Opponent's Adjusted Winning Percentage, excluding this contest.
OAR: Opponent's Adjusted Record, excluding this contest.
Colley: Is this contest counted in the Colley method? Only contests between Oregon opponents in the same classification and ± 1 classification away are counted.
#
C
Name
Position
Grade
Height
No player information to display, yet.
Sample Pitch Count Charts
All Levels (V)
Salem Academy Pitch Counts
Date
Day

| | | | | | |
| --- | --- | --- | --- | --- | --- |
| Pitcher Name | Lvl | # pitches | Rest | Full Return | |

4/4/2023
Tue
4/6/2023
Thu
4/7/2023
Fri
4/11/2023
Tue
4/14/2023
Fri
4/18/2023
Tue
4/21/2023
Fri
5/2/2023
Tue
5/5/2023
Fri
5/9/2023
Tue
5/12/2023
Fri
Information
Schools are required to track pitch counts for all pitchers at all levels (V).
| | |
| --- | --- |
| 1-25 pitches | 0 rest days |
| 26-45 pitches | 1 rest day |
| 46-60 pitches | 2 rest days |
| 61-85 pitches | 3 rest days |
| 86+ pitches | 4 rest days |
»
More Information and Exceptions