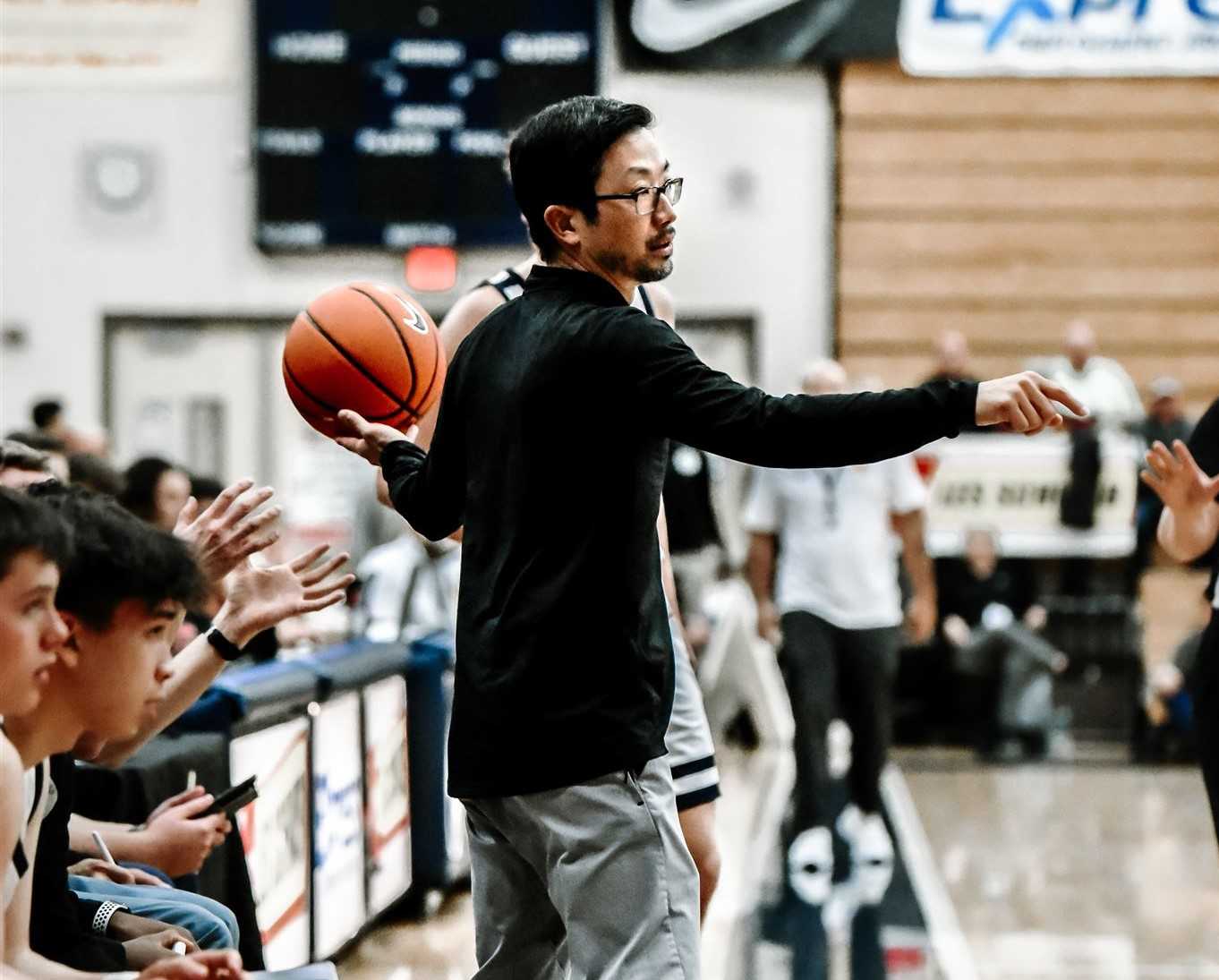 As a staunch advocate for the shot clock in Oregon high school basketball, Marshall Cho helped rally a consensus to implement the rule change next season.
But as it turns out, the Lake Oswego boys coach won't be around to be part of it. After eight seasons with the Lakers, including a 6A semifinal appearance in 2019, he has decided to step down.
"The fact that I won't get to do it here is disappointing, and kind of funny and ironic," Cho said. "But I've had a chance to coach with it before, and I'm excited for my peers to finally get a chance to do that."
Cho was Lake Oswego's third coach since 1965, following Sonny Long (1965-1995) and Mark Shoff (1995-2015). He went 132-92 at Lake Oswego, winning three Three Rivers League titles, and was named league coach of the year three times.
But Cho, 46, said he wants to spend more time with his children – son Nene and daughter Emma, who are in the seventh and fourth grades, respectively. He also wants to have the flexibility to entertain other opportunities in basketball.
"I could have coached another year, but then I'd miss their fifth- and eighth-grade year," Cho said. "Eight years, that's two graduating classes. I feel like there's a natural pause to it. … The chance to do it for eight years, I'm pretty satisfied and grateful for the opportunity."
Cho has been active on the international basketball scene, most recently assisting with the World team in the Nike Hoop Summit this month.
Cho coached in Mozambique early in his career and has instructed at clinics all over the world. Next month, he plans to work with a private professional team in Taiwan and be part of an NBA camp in Singapore. He is headed to Mexico in June to work at a clinic.
He is intrigued by new possibilities in basketball.
"I've had so many opportunities to pursue something, but nothing specific," he said. "I've had this wealth of amazing basketball experiences. I think sometimes we lose perspective because we're in our little high school bubble."
Cho said that he seeks a change from high school, where coaches are "more of a steward" to a program, to an endeavor where he could build something that is more of his own.
"I think ultimately, I'm a bridge builder," he said. "That's what I've done in every place I've coached and taught. Right at this stage of my career, I think I have just enough of a platform to rally people around."
In his role with the Nike Hoop Summit, he brought both teams to Lake Oswego High School. The USA team scrimmaged against local players and the World team had a practice. It allowed him to renew acquaintances with NBA personnel that he met early in his career.
"Just to see all of those faces, and see what they've done," Cho said. "It was this dynamic of seeing this insane basketball party in my gym, and seeing all the players from Nigeria, Senegal, Cameroon, Australia, France – and I just had this thing like, I brought the world to Lake Oswego. It's like something I've been dreaming about for a long time.
"It was like, how do you top this?"
Lake Oswego won three consecutive Three Rivers League titles from 2018 to 2020. After making the semifinals in 2019, the Lakers went unbeaten in league the following season and reached the state tournament, but it was canceled by the COVID outbreak.
"I think we could've won it all that year," Cho said.
Last season, Lake Oswego finished 9-15 overall and 3-6 in the Three Rivers, their only sub-.500 league record under Cho. The Lakers lost at Cleveland in the first round of the playoffs.
"I'm bummed that we didn't get to win a state championship, and I didn't get to retire Kevin Love's jersey, some of the things that I set out to do that circumstantially just weren't possible," he said. "I tried my best."
Cho informed school administrators of his decision Thursday. He met with the players in the locker room at noon Thursday.
"There were a lot of tears shed," he said. "A lot of the kids were stunned."
Cho, who was an off-campus coach at Lake Oswego, said he plans to continue advocating for high school coaches. As for his next step in basketball, he will wait for the right opportunity.
"Two weeks from now, I might get a call for a college job that I can't say no to," he said. "I'm open to it. But I don't see myself doing it."