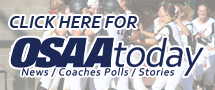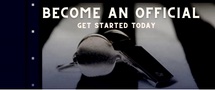 Open Door Christian Acad. Boys Basketball Program

» Go Huskies!

Last Calculated
9:35 pm, Dec. 3, 2023
Rankable Completed Contests
Opponent
Result
Counted
Weight
OAWP
OAR
Colley
12/1 Faith Bible / Life Christian (2A)
WN
1.0
1.0
1.000
1-0
Yes
12/2 East Linn Christian (2A)
LA
0.0
0.8
1.000
1-0
Yes
2 contests
1-1
(WP)
1.0 ÷ 1.8 = 0.556
(WWP)
2.000 ÷ 2 opponents = 1.000
(OWP)
Opponent: Date and opposing team for this rankable contest.
Result: Result for this team: win (W), loss (L), or tie (T). The subscript indicates this team's designation: home team (H), away team (A), or at a neutral site (N).
Weight: Total amount of weighted points possible for this contest.
Counted: Amount of weighted points this team acquired for this contest based on the result.
OAWP: Opponent's Adjusted Winning Percentage, excluding this contest.
OAR: Opponent's Adjusted Record, excluding this contest.
Colley: Is this contest counted in the Colley method? Only contests between Oregon opponents in the same classification and ± 1 classification away are counted.
| # | C | Name | Position | Grade | Height |
| --- | --- | --- | --- | --- | --- |
| 0/0 | | Eric Johansen | | 10 | 6-0 |
| 1/1 | C | Preston Tompkins | | 12 | 6-1 |
| 2/2 | C | Owen Pollard [ Paul-ard ] | | 12 | 6-8 |
| 3/3 | | Aaron Rusnac | | 11 | 6-1 |
| 4/4 | | Jonathan Muntyan | | 11 | 6-1 |
| 5/5 | | Ben Buzhduga [ Buzz- Due-Ga ] | | 9 | 5-5 |
| 10/10 | | Simeon Sima [ See-Ma ] | | 11 | 6-2 |
| 11/11 | | Zach Thibodeaux [ Ti-Bu-dough ] | | 9 | 5-10 |
| 12/12 | | Travis Cooley | | 11 | 5-9 |
| 21/21 | | Ewan Franklin | | 11 | 6-1 |
| 32/32 | | Vlad Tsymbal [ Symbal ] | | 11 | 6-1 |
| 34/34 | | Alex Williams | | 11 | 6-0 |
| 35/35 | | Nichols Boshelyuk [ Bow-shell-uck ] | | 12 | 6-0 |
| 44/44 | | Gabe Tischler | | 11 | 6-6 |
| 50/50 | | Joshua Maftey | | 11 | 6-2 |
Status
Details
Date
Start Time
Opponent
Dismiss
Depart
Return

Scheduled

Non-League
T
12/5/23
4:30pm
vs. Horizon Christian, Hood River [JV]

Scheduled

Non-League
S
12/9/23
3:30pm
@ Crosshill Christian [JV]

Scheduled

League
F
1/5/24
4:30pm
vs. Country Christian [JV]

Scheduled

Non-League
S
1/13/24
1:30pm
vs. Dufur [JV]

Scheduled

League
F
1/19/24
4:30pm
@ Valor Christian [JV]

(Played at Open Door Christian Academy)

Scheduled

League
T
1/23/24
4:30pm
vs. Trinity Academy [JV]

Scheduled

League
R
1/25/24
4:30pm
@ Southwest Christian [JV]

Scheduled

League
T
1/30/24
6pm
vs. Portland Waldorf [JV]

Scheduled

League
F
2/2/24
6pm
@ Damascus Christian [JV]

Scheduled

League
T
2/6/24
4:30pm
vs. North Clackamas Christian [JV]
| # | C | Name | Position | Grade | Height |
| --- | --- | --- | --- | --- | --- |
| 0/0 | | Eric Johansen | | 10 | |
| 1/1 | | Brendan Tischler | | 9 | |
| 2/2 | | Ethan Zelenivskiy | | 9 | |
| 3/3 | | Jacob Makarchuk | | 9 | |
| 4/4 | | Brock Rehman [ Ray-Man ] | | 10 | |
| 5/5 | | Ben Buzhduga [ Buzz-Due-Ga ] | | 9 | |
| 10/10 | | Cameron Franklin | | 9 | |
| 11/11 | | Isaac Stamper | | 9 | |
| 12/12 | | Drew Hoard | | 9 | |
| 21/21 | | Jay Stilwell | | 10 | |
| 32/32 | | Alex Williams | | 11 | |
| 34/34 | | Colton Wardle | | 11 | |
| 35/35 | | Vladi Tsymbal [ Symbal ] | | 11 | |