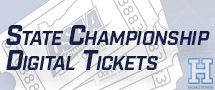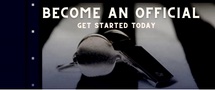 OSAA Unsporting/Misconduct Report
Create a New Unsporting/Misconduct Report for 2021-22
In the interest of promoting good sportsmanship, the OSAA and schools have requested to be informed of misconduct and unsporting conduct during OSAA sanctioned contests. These online unsporting/misconduct reports can be filled out by an official or a commissioner.
Official
Welcome, guest. You are not logged in as a Commissioner.
Unsporting/Misconduct Report Form Process
Official fills out a preliminary online Unsporting/Misconduct Report.
Commissioner is notified and reviews the form before submitting.
The OSAA and the School is notified of the incident.