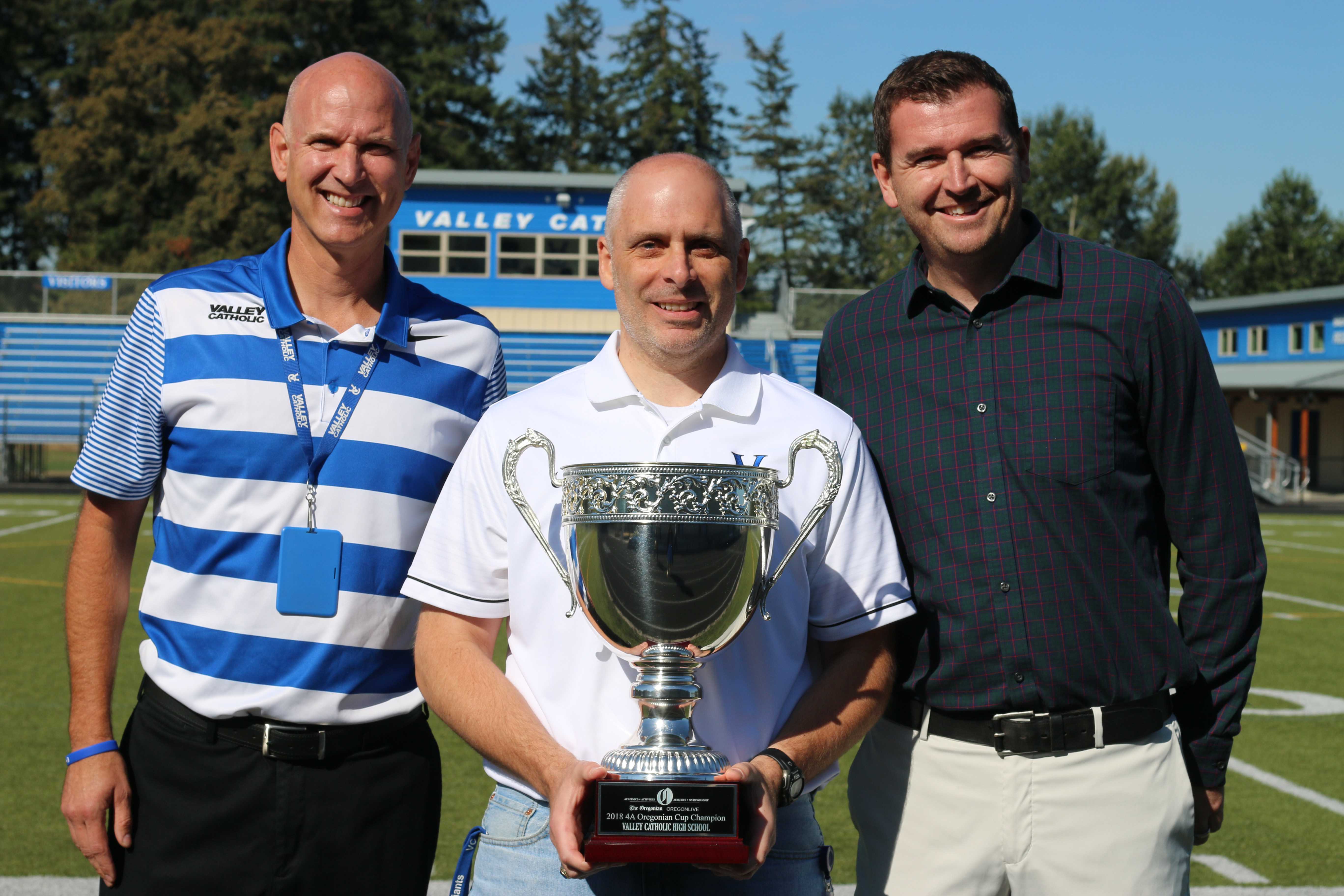 The OSAA Cup began in 1999 as a way to recognize overall excellence by schools in academics, activities and athletics. The award honors a school's students, teachers, coaches and the entire school community. The Oregonian sponsored the cup from 2002-2017. The cup is currently sponsored by Pacific Office Automation as part of their increased focus on supporting Oregon's high school community.
Schools earn points based on their participation and finish in OSAA State Championships and for Top 10 finishes in the OnPoint Community Credit Union Academic All-State Program. A sportsmanship component, whereby schools are awarded points each season for having no ejections, is included as well. The points are updated and released at the end of Fall and Winter seasons and totaled at the end of the year. The school earning the highest points in each classification receives a commemorative trophy from Pacific Office Automation and the OSAA.
Congratulations to Jesuit (6A), Wilsonville (5A), Valley Catholic (4A), Oregon Episcopal (3A), Kennedy (2A) and St. Paul (1A) for taking home their classification's top honors this past year.
Final results for each classification can be found here: www.osaa.org/awards/osaa-cup.