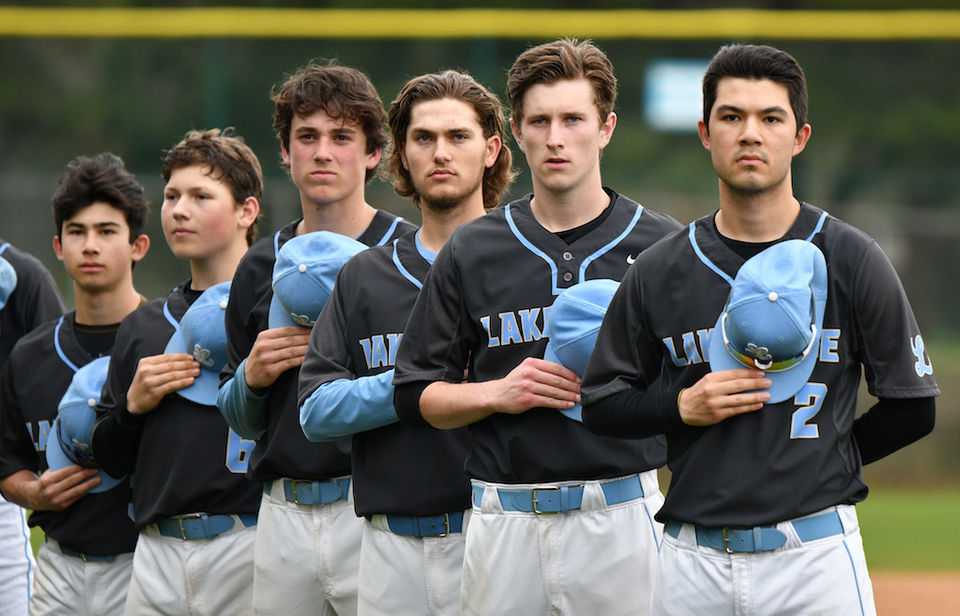 It's only a few weeks into the baseball season, still, the name at the top of the OSAA 6A power rankings is a bit of a surprise.
Lakeridge, which went 4-22 last season, has started 6-1 under first-year coach DJ Whittemore to vault into the No. 1 spot. The Pacers also cracked the OSAAtoday 6A coaches poll for the first time Monday, standing in a three-way tie for No. 6.
"They didn't like that feeling. They wanted to do something about it," Whittemore said of the team's turnaround. "I kind of hit the jackpot with the makeup of the players in this program. They're really blue-collar, and absolutely mastered the concept of you get what you work for."
Lakeridge is holding opponents to 2.3 runs game. Last year, the Pacers gave up 6.8.
"The strength of our team is defense," Whittemore said. "I don't know that we're going to be able to hit as many home runs as some of these teams, or light up the radar gun like some of these teams, but probably man-for-man we're as good of a defensive team as there is out there."
Lakeridge brought back six starters from last season in senior left fielder Casey Smith, sophomore shortstop Cam Clayton, junior center fielder Spencer Santana, junior right fielder Spencer Gore, junior catcher Trent Allen and senior second baseman Hayden Moore.
"We're probably not going to have anybody getting drafted, but we have a bunch of pretty good players," Whittemore said.
The Pacers came up big last week with a three-game sweep of South Medford, then No. 7 in the coaches poll, winning 7-1 and 7-3 on the road and 5-2 at home.
Clayton and juniors Cooper Justice and Brian Hamlin had two hits each in the first game. The Pacers scored seven runs with two outs in the fifth inning of the second game. Taylor homered to highlight the third game.
Taylor has a .538 on-base percentage and Gore leads the team in batting (.375), slugging percentage (.500) and RBIs (seven). The pitching staff features senior righty Colin Hardy (2-0, 12 innings, 12 strikeouts, 0 earned runs) and Justice, a 6-foot-6 lefty.
It is the first high school head coaching job for Whittemore. He spent 12 seasons as the coach at Western Nevada College, a two-year school in Carson City, and last year coached hitters at West Linn.
"The level of competition in the Three Rivers League appealed to me," said Whittemore, who played at San Francisco City College and George Washington University. "Certainly playing this conference schedule keeps you getting out of bed in the morning. It makes it fun."
Despite the strong start, Whittemore knows his team will be underdogs in the tough Three Rivers. The Pacers will get their first taste of league play this week with games against Tigard (4-3) on Tuesday, Wednesday and Friday.
"I'm excited to play somebody of their caliber. Coming into the year, they're one of the favorites in our league," Whittemore said. "They've kind of been the gold standard around here for a long time with (coach) Tom Campbell.
"It's fun to be the underdog. We enjoy it."