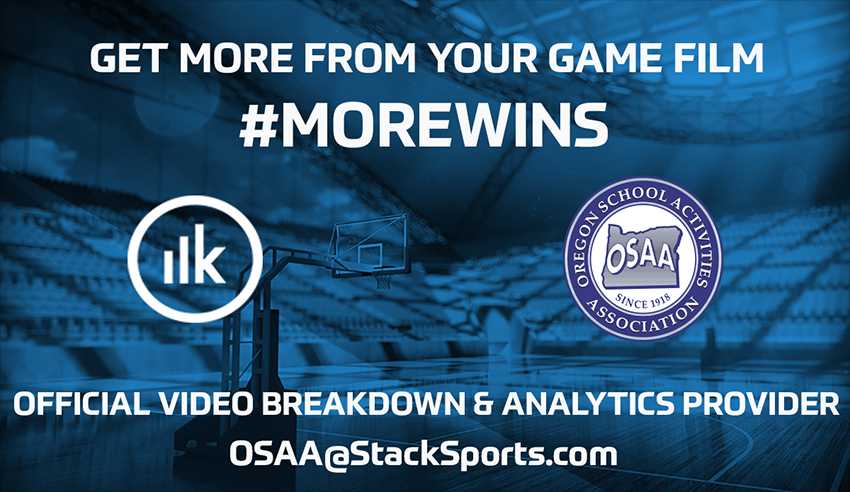 Plano, Texas – Krossover, a Stack Sports company, and the Oregon School Activities Association (OSAA) have jointly announced a partnership, naming Krossover as the Official Video Breakdown and Analytics Provider of the Association. Krossover, the leader in game breakdowns and video analytics, will provide a range of services for the OSAA and its member schools. Services will include complimentary self-editing tools and discounted pricing on Krossover's automated breakdown services in addition to highlight packages for student-athletes. The OSAA joins the state associations of California, Arizona, Nevada and Michigan as the latest sports properties operated by Outfront Media Sports Inc. to partner with Krossover.
"We are ecstatic to have Krossover join the OSAA team of partners," said Ian Frost, General Manager of OSAA Sports Properties. "This relationship will deliver access to unmatched game-film analysis and comprehensive statistical analysis for our athletic directors, coaches and students. This technology will undoubtedly aid the success of our teams."
"Stack Sports and Krossover are thrilled to be partnering with the OSAA," said Eric Perugini, Vice President of Governing Bodies and Partnerships with Stack Sports. "At Krossover, we're always eager to work with organizations whose values and vision of sports technology align with ours. We are confident that our relationship with the OSAA will be a successful, long-term partnership."
Krossover offers technology solutions for coaches to review film, scout opponents and catalog players throughout the year to evaluate player development and progress.
###
About Stack Sports
With nearly 50 million users in 35 countries, Stack Sports is the global leader in sports technology providing an integrated technology platform for national governing bodies, youth sports leagues, clubs and associations, parents, coaches, and athletes. Stack Sports is headquartered in Dallas and backed by Genstar Capital, the NFL's 32 Equity, Jerry Jones of the Dallas Cowboys, Providence Equity and other leading sports and technology investors. Since its formation in April 2016, Stack Sports has completed 26 acquisitions of market-leading sports technology companies. To learn more about how Stack Sports is transforming the sports experience, please visit http://www.stacksports.com.
About the Oregon School Activities Association
The Oregon School Activities Association (OSAA) is a private non-profit, board-governed association comprised of 292 member high schools. A member of the National Federation of State High School Associations, the OSAA annually sponsors 118 state championships in 19 sports and activities. For more information, visit http://www.osaa.org or follow @OSAASports on social media.
Contacts: