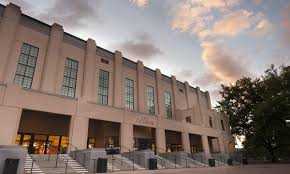 The OSAA/OnPoint Community Credit Union 5A Basketball State Championships at Oregon State University will have a schedule change for 2020.
OSAA staff has been notified by the OSU Athletic Department that the OSU Women's Gymnastics program has a meet scheduled for Saturday, March 14. This means that our 5A Basketball State Championships, originally scheduled for Wednesday-Saturday, will shift one day with a new schedule of Tuesday-Friday, March 10-13, 2020. We are in the process of updating the information on the OSAA website (Plan Book, calendar, and brackets).
We look forward to returning to one of the iconic venues in the state.