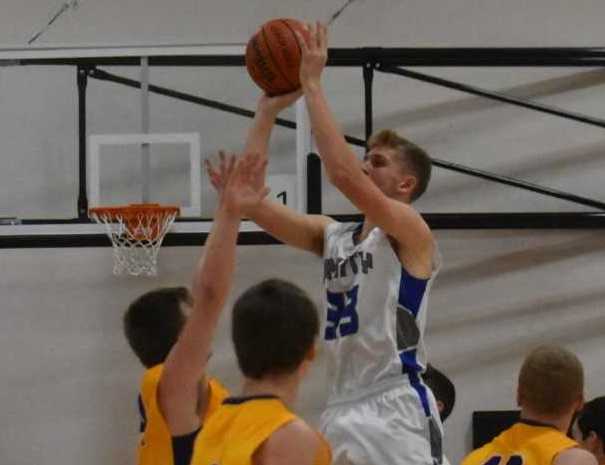 TIGARD – Sixth-ranked Amity shook off a slow start to roll past fresh-faced Cascade Christian 69-39 in the opening round of the Westside Winter Jam boys basketball tournament Thursday at Westside Christian High School.
Cascade Christian (0-1), which graduated nine seniors from last season's 3A sixth-place team, stayed close to the Warriors (4-0) early as sophomore Dominic Lewis scored eight first-quarter points.
But Amity took off in the second quarter behind a strong rebounding game, starting with its 6-foot-5 sophomore post, Josh Wart, and converted those boards into easy points. The Warriors advance to a semifinal against City Christian at 8 p.m. Friday.
"We came out strong, we worked the ball around, and we tried to work it out to the perimeter," said Wart, who scored 15 points. "We did a lot of inside-out stuff. We got the double down low and we kicked it out for the open three."
The Warriors hit seven three-pointers, three coming from senior guard Brian Hatch, who finished with 12 points. Senior guard Tyler Parr added 11 points for Amity.
"We came out and we didn't play like we wanted to play in the first half, but we came out and put together a pretty good first half," Parr said. "We're going to be playing a much better team tomorrow, and they're going to be ready, so we just got to take what we learned from this game and come out strong like we did in the second half."