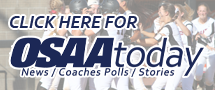 Oregon Wrestling Weight Monitoring Program
TrackWrestling Video Tutorials
TrackWrestling Video Tutorials
»
Track Wrestling on YouTube (70 video tutorials on all subjects)
Entering Schedules and Match Results:
»
How to use the TrackWrestling Stat Program
»
Entering offline mobile results and syncing
TrackWrestling Help Video - Step by Step Screen Capture
Step 1 - Importing Wrestlers
Importing wrestlers from the previous season
<
Raising a Wrestlers Minimum Weight Class
Instructions on how to Raise a Minimum Weight Class when required or by choice
How to order a TrackWrestling Tournament and Invite Teams
Step by step instructions on how you order your tournament and invite participating teams on TW
Cleaning up your schedule page
Step by step instructions on cleaning up duplicate events on your schedule page
Setting up your first tournament using TrackWrestling
Jeff Drumm webinar on how to setup your first tournament in TrackWrestling
Step 2 - How to enter your Varsity Schedule
A short instructional video to help Athletic Directors and Coaches correctly enter a Varsity schedule into TrackWrestling
How to Print Required OSAA Weigh-in Report
A short instruction video that provides the steps necessary to print the required OSAA Weigh-in Report
Tournament Entries
Step by step instructions on how to enter wrestlers into a tournament
Uploading results of a dual meet tournament
Step by step instructions on how to upload wrestler results after a dual meet tournament
TrackWrestling/NWCA OPC Season Program Overview
10 minute video will demonstrate how the NWCA Optimal Performance Calculator has been integrated into the TrackWrestling platform.
TW Training Info
Purchase BIA Assessment Supplies
- Updated October 2018
Schools have the option of ordering supplies with a purchase order. Click the button below to download a hard copy of the supply order form. Scan and email to Kristie or fax order form to the OSAA, ATTN: Kristie Patterson, 503.682.0960.
Order Form
---SUPPLY DISTRIBUTION WILL OCCUR AFTER OCT 28---