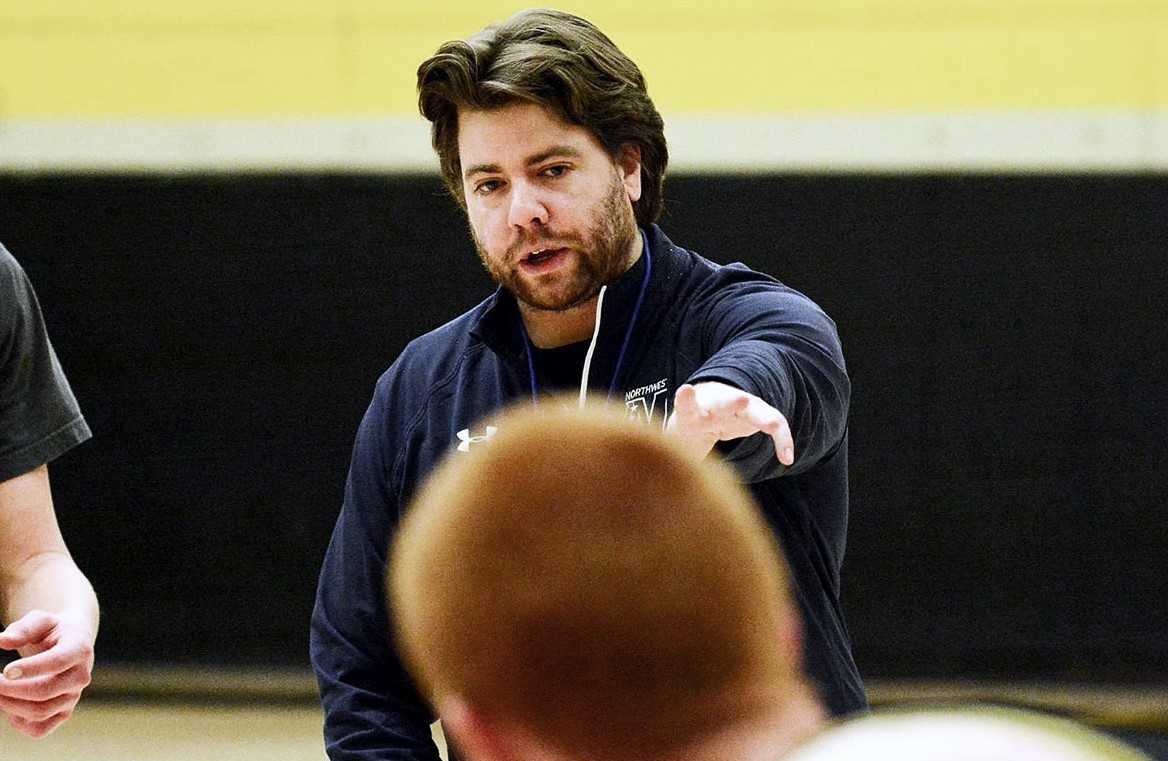 Scott Archer's winding path has come full circle.
Archer – who has coached in boys basketball programs, worked in college athletic departments and served as athletic director at Madison and Benson since graduating from Oregon in 2005 – is returning to Valley Catholic.
Archer has left Benson, where he served as athletic director since 2017, to take over as athletic director and head boys basketball coach at Valley Catholic. The 4A Beaverton school is where Archer assisted the boys team from 2005 to 2007, an experience that sparked his career in education.
"It's sort of the idea of going back to where it all started," Archer said. "In the metro area, head boys basketball jobs and athletic director jobs are very rare. So the opportunity to get back into coaching, and take the lessons I learned in the PIL and through other athletic leadership, it was just exciting."
Archer is replacing Joel Sobotka, who has stepped down as athletic director and boys basketball coach. Sobotka went 144-57 in eight seasons as coach of the Valiants, leading them to a state title in 2014.
"I have big shoes to fill," Archer said. "Valley Catholic is consistently finishing in the top 10 or top five in the OSAA Cup, so Joel has left the school in a really good position. I'm not going in there like, 'Hey, we've really got to change things.'"
Archer is well acquainted with Sobotka. They first met in 2008 when Archer became the video coordinator for the University of Portland men's basketball team, coached by Sobotka.
Archer said his time at Portland "sort of whetted my appetite for college athletics," providing the incentive to earn a master's degree in intercollegiate athletic leadership at the University of Washington.
Archer worked as a graduate assistant in athletic departments at Idaho and Stanford, did fundraising for one year at UC Davis and served as the director for external operations for the Northwest Athletic Conference, a community college league.
He hasn't coached since the 2014-15 season at St. Helens, where he was a late hire as head coach and the team struggled to a 2-22 record. His assistant coaching stops include Valley Catholic and two Vancouver schools, Evergreen and Mountain View.
"There's still in the back of my mind that I sort of stopped coaching at the age of 32," Archer said. "This is just something that popped open. You tie it in with my history there – I still know some of the coaches – it was a great opportunity that I was going to kick myself if I didn't say yes."
Archer learned of the Valley Catholic opportunity through assistant boys basketball coach Andy Haugen, who was a star player on the Valiants' 2007 state title team when Archer was an assistant. Haugen assisted Archer in 2014-15 at St. Helens.
"Having somebody I've coached with, and then also was with him when he was a high-schooler, is kind of exciting, as well," Archer said of Haugen, a librarian at Valley Catholic.
The Valiants averaged 21.7 wins per season from 2010-11 to 2018-19, but finished 6-15 and 4-6 the last two seasons. Getting back on the winning track is in the hands of Archer, who said he has a "100 percent different perspective" than when he coached at St. Helens.
"It's just in terms of overall philosophy, how you interact with kids," he said. "My approach now it more like a classroom teacher. It's about all the other stuff, then basketball.
"When I was at St. Helens, I was an out-of-building coach, and I didn't realize the challenges of that. Being in the building to work with student-athletes, that's real intriguing and exciting.'
One of Archer's first duties as athletic director was hiring a football coach. He hired Michael Snyder, who was an assistant at Madison when Archer was the athletic director.
"He was just ready for his first opportunity," Archer said.
Archer, a 2001 Cleveland graduate, is married and lives in Milwaukie.