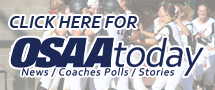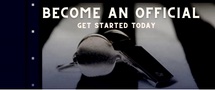 OSAA Account Login
Welcome
Please use the login form to gain access to the OSAA website. You can also create an account if you don't have one already.
Login
Login with your existing account.
I forgot my account information.
Having Trouble Logging In?
Are you a coach? Are you looking for a login to update your online coaching certifications?

Register
If you are a school administrator, coach, or other website user, you'll need to create an account and attach yourself to a school to edit schedules, rosters, and to access forms. Setting up an account only takes a few seconds.
Here's what you'll need:
E-Mail Address


All users must have a unique e-mail address which will be used in combination with a password to log you into your account.

Password


To secure your account, you will need a password. Passwords must be 8-16 characters and can include letters, numbers, or special characters.

School Key Code


A school key code is used to attach yourself to a school. Your school administrator can provide you with your school's key code if you don't know it.
Register for a new account.








Please refer to the privacy policy for additional information regarding data collection and information security.