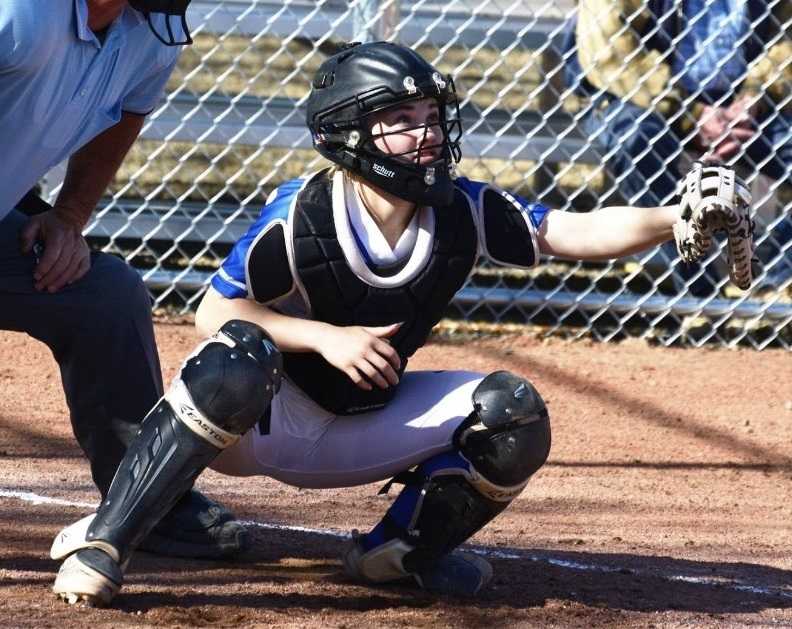 On one hand, Woody Wright couldn't have walked into a more ready-made situation as a first-year head coach than with La Grande's softball team this season.
"Getting the job was kind of like winning the coaches lottery," Wright said.
On the other hand, with seven starters returning from a 4A championship team, few coaches have dealt with as much pressure to win.
"Lot of high expectations, that's for sure," said Wright, the successor to Kirk Travis, who moved when his wife found a job outside of the area.
Regardless, things seemed to have worked out just fine for Wright and the Tigers, who have earned the top seed in the 4A playoffs for the second year in a row. La Grande (20-1) plays host to No. 16 Mazama (13-10) in a first-round game Wednesday.
It helps that Wright, who spent the previous 10 years assisting with a perennial 2A/1A contender at Union, had coached several of the Tigers on travel teams.
"They've made my job easy. It's been a phenomenal year," Wright said. "It's been a pretty smooth transition. Coming off the state championship, the support from the community is huge."
The only blemish on La Grande's record is a 4-3 home loss to 5A Pendleton on April 3, a game in which the Tigers blew a seventh-inning lead by committing several errors. They have won 13 in a row since that defeat.
La Grande has held its opponents to 30 runs all season – best in 4A – behind junior pitcher Allie Brock, the 4A pitcher of the year last season. In 97 innings this season, Brock has allowed 44 hits, struck out 181 and has an ERA of 0.79.
"She's going to keep us in any game," Wright said. "She's mowing people down. She's definitely a dominant force this year. And she's got some really good gloves behind her."
Junior catcher Jayce Seavert, the reigning 4A player of the year who has committee to Oregon Tech, once again is putting up big numbers. She is hitting .600 with 15 doubles, nine home runs and 53 RBIs.
As a team, the Tigers are hitting .409 and have an on-base percentage of .492. Senior shortstop Alaina Carson (.466, 17 stolen bases), freshman designated player Grace Neer (.533) and senior center fielder Kara Gooderham (.420) are excelling.
The offense is putting up 11.8 runs per game, an increase from 8.7 last season.
"Talking to coaches who were here last year, and some of the parents, the big difference is definitely hitting from top to bottom, one through nine," Wright said. "We're not allowing teams to hang around like we did last year. This year, we're just burying them, 10-running them."
The path back to the state final is littered with potential obstacles. Among the teams on La Grande's side of the bracket are No. 8 Gladstone (19-4), No. 5 Marist Catholic (23-3) and No. 4 Junction City (23-4).
"It's not going to be a cakewalk to Eugene, by any means," Wright said. "The nice thing about this group is there's an expectation to return and compete for a state championship, but they're looking at it one game at a time, and it's been that way all through the season.
"Right now we're geared up and focused on Mazama. We're trying not to look ahead."