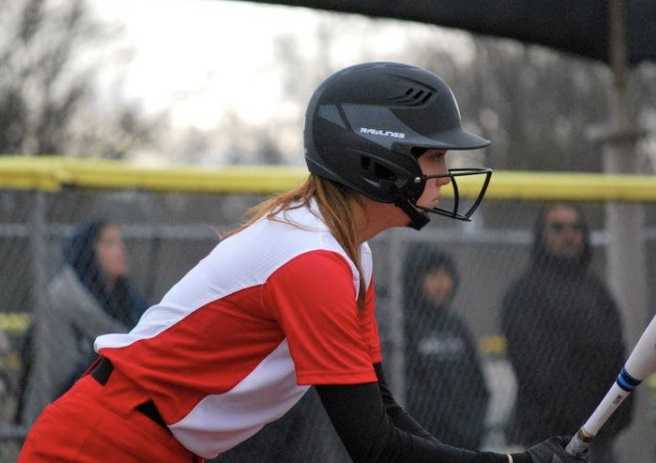 It's hard to get a good read on exactly where Thurston stacks up in 5A softball.
Sure, the No. 8 Colts (13-1) are averaging 15.6 runs per game, by far the most in the classification. But they have yet to face a team in the top 10 of the OSAAtoday 5A and 6A coaches polls.
It's not by choice.
"In a heartbeat, we'd go up to some of the Salem or Portland schools that would give us a test, give us a mirror of where we're weak," Thurston coach Heather Holte said. "That would be nice."
The Colts appear to be turning a corner in their third season under Holte. In 2017, they went 13-14 and lost in the 5A play-in round. Last year, they went 17-11 and fell in the first round of the playoffs, a humbling 9-1 loss at Hood River Valley in which Holte said her team was intimidated.
This season, with six starters back, the Colts are intent on showing that they belong.
"The seniors kind of have a chip on their shoulder, with something to prove," said Holte, a 1992 Thurston graduate who coached conference title teams at West Albany (1998-2000) and Pleasant Hill (2013-14).
The Colts have steamrolled most of their opponents this season, winning nine games by at least 10 runs. In their biggest tests, they won 12-6 at Lebanon (8-4) and lost 10-8 at Crook County (7-6). In that defeat, they rallied after giving up five unearned runs in the first inning but fell short.
"By the time we woke up, it was too late," Holte said.
Junior center fielder Savana Decker, sophomore first baseman Hope Burke and senior pitcher Harmony Stevens have been showing the way. They are returning starters from last season, along with senior shortstop Allyson Keefauver, junior catcher Olivia Jegtvig and junior second baseman Leila Dopp.
Decker has emerged as a candidate for 5A player of the year. She not only is hitting .661 with nine doubles, seven triples, three home runs, 30 RBIs and 11 stolen bases, but she is putting on a defensive clinic in center field.
"She makes ESPN highlight reel plays," Holte said.
Holte said that Burke is one of the best first basemen she has coached. Burke is pounding the ball, recording nine doubles and three triples among her 28 hits. She also has 25 RBIs and has scored 30 runs.
Stevens is batting .566 with eight doubles and three home runs and is improved on the mound. She has a 2.54 ERA and has struck out 82 in 74 1/3 innings.
"She's done a good job of moving her pitches and locating them, and staying ahead of the count," Holte said. "We struggled with that last year. I think she has more confidence."
The Colts, who are 6-0 in the Midwestern League, are tied with Eagle Point (8-4, 6-0) for first place, a half-game ahead of No. 6 Crater (10-2, 5-0). They play home doubleheaders against Crater on May 6 and Eagle Point on May 17.