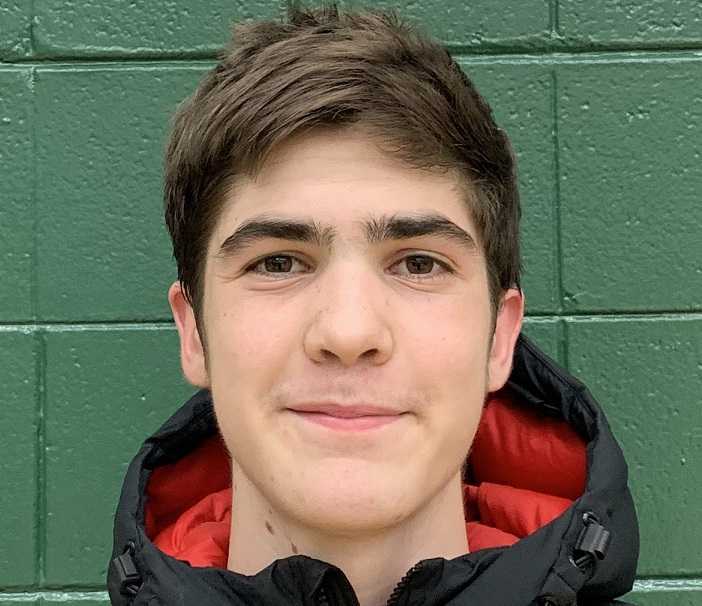 EUGENE -- In a rematch of a game played just 10 days ago, Sheldon defeated visiting Grants Pass 73-47 behind a pestering defensive effort Friday night in a Southwest Conference boys basketball game.
"Try to limit the easy buckets for their players and make their best player take tough shots," Irish coach Daniel Clark said of his team's game plan. "I thought we did a good job of that."
Friday's victory snaps a two-game losing streak and moves Sheldon to 8-10 on the season and 1-2 in SWC play. The Irish are now 9-1 against Grants Pass (5-12, 1-2) since Clark took over as coach. Sheldon also defeated Grants Pass 65-62 on Jan. 15 in Eugene in what was an unusual non-league matchup between the two sides.
A week and a half after Grants Pass' Taylor Anderson poured in 24 points against the Irish, Sheldon's defense mostly kept him in check, in large part due to the gritty defense played by point guard Jackson Tucker.
"He's a really solid player," said Tucker, who had the tough job of trailing the first-team SWC guard from last season all night. "But I had faith in my guys behind me that if he got by me they'd have my back."
Anderson still finished with a game-high 17 points but couldn't overcome the balanced attack from Sheldon, which established a powerful presence in the paint behind 13 points from Patrick Herbert while also getting 13 and 10 points from Tucker and Dawson Prickel, respectively.
After a pair of losses by a combined seven points to begin its 10-game stretch in the SWC, Sheldon felt the urgency on Friday night, jumping out to a 25-8 lead after the first quarter with a blistering 21-2 run in the game's first six minutes.
"We came out with the effort," Tucker said. "We set the tone."
Though the Cavemen played the Irish even in the second, Sheldon brought a 40-22 lead into the halftime break and never looked back. Even during the third quarter when the Cavemen mounted a run to pull within 12 -- the same lead Sheldon held on Tuesday against North Medford before eventually losing by three -- the Irish remained in control and used a lopsided final period to cruise to the 26-point victory.
"We made all the winning plays that you'd expect to make to beat a good basketball team," Clark said.
Next up for Sheldon is a chance to win consecutive games for the third time this season when it plays at South Eugene (12-5, 1-2) on Tuesday. The Irish fell on the road to the Axe 74-66 on Jan. 8 in a nonleague game.
Grants Pass continues its SWC action at home against Roseburg (12-5, 2-1) that same day.
Sheldon and Grants Pass have a third and final date with each other this season on Valentine's Day, Feb. 14 in Grants Pass. But for now, Sheldon gets to enjoy the weekend with its first win of the SWC season in hand.
"Oh yeah," Clark said, laughing. "That's a big monkey off your back right there."
Alex Castle is a student at the University of Oregon