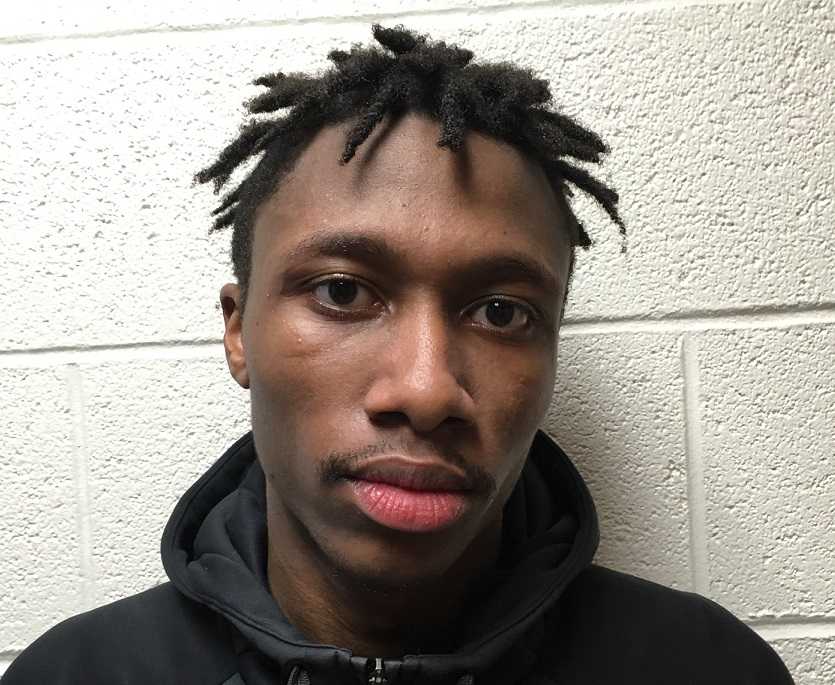 MILWAUKIE -- Ever since a humbling 32-point loss at reigning 5A champion Thurston in the first week of the season, Parkrose's boys basketball has been quietly going about its business of winning.
Tuesday night, the No. 9 Broncos got their biggest test since that loss and passed it in a big way, going on the road for a 66-52 win over No. 8 La Salle Prep in the 5A Northwest Oregon Conference opener for both teams.
Senior guard Shawn Briggs scored 19 points and senior forward Travion Weiss added 13 points for the Broncos (10-1), who raced to a 14-3 lead and held the Falcons (7-5) at arm's length the rest of the way. It was their eighth consecutive win.
"This was the one we needed for that respect," Parkrose coach Donell Morgan said. "We just haven't really, I think, got the respect we deserve. You can only play the teams that's in front of you, and we did a good job of holding ourselves accountable.
"We needed this game. It couldn't have come at a better time."
Parkrose finished 11-13 last season and in third place in the NWOC behind Wilsonville and La Salle Prep. But the Broncos are growing up this season, which is reflected in the discipline they are showing on offense.
"Last year we played a little bit more selfish, but this year, we do everything together," Briggs said. "We talked about more passing this year. Last year we kind of shot a little bit more, but this year, we're working to get everybody the ball."
Morgan said "discipline" is the key word for his team.
"We're not always disciplined. I would be the first to tell you that," Morgan said. "But when you have so much talent, and natural ability, it's hard to get everyone always in synch all the time. But I really like our chemistry right now."
Parkrose showed its patience early against La Salle Prep, working the ball around and wisely passing up difficult shots. The Broncos led 14-4 after one quarter, getting six points from 6-foot-4 sophomore Tre Anderson and three-pointers from Briggs and senior Marlon Jefferies.
Meanwhile, the Falcons struggled to find good shots against Parkrose, making 1 of 9 from the field in the first quarter. La Salle Prep coach Sean Christensen said his team was too passive.
"We weren't ready to compete," Christensen said. "You don't execute, and you just pound the ball into the hardwood too much, that's what happens. Defensively we were OK, offensively we just weren't ready to be aggressive."
The Falcons began to find a rhythm in the second half, cutting a 16-point deficit to 42-36 after three quarters behind senior guards Jace Norton and Justin North, who finished with 17 and 14 points, respectively.
But each time it appeared La Salle Prep was ready to make it a game, Parkrose responded. The Falcons were as close as 52-46 with 3:34 left, but the Broncos went on a 12-2 run to ice it.
Norton, the NWOC player of the year last season, finished 7 of 24 from the field, including 3 of 13 from three-point range.
"We went into our 2-3 and forced them to make a play," Broncos sophomore guard Damontae Burns said.
The Broncos believe they are a much different team than the one that got blown out at Thurston.
"We're just getting better and better. We haven't peaked yet," said Burns, who averages a team-high 15 points and finished with 10 on Tuesday. "Ever since we lost that game to Thurston, I think we just came together as a team.
"It's just togetherness. At the start of the season, we were all trying to do our own thing. But after the Thurston game, the coach just preached brotherhood, just preached us staying together through whatever."
Briggs said Parkrose played scared at Thurston.
"I mean, they just came off a state championship, and we just lost first-round last year," Briggs said. "This year we're trying to get to Corvallis and play in the state championship game."
How good can the Broncos be this season?
"I feel like we can win a ring this year," Briggs said. "That's how confident I am about this team. This team is special. We started a little bit slow, but we're starting to pick it up a little bit more every day."