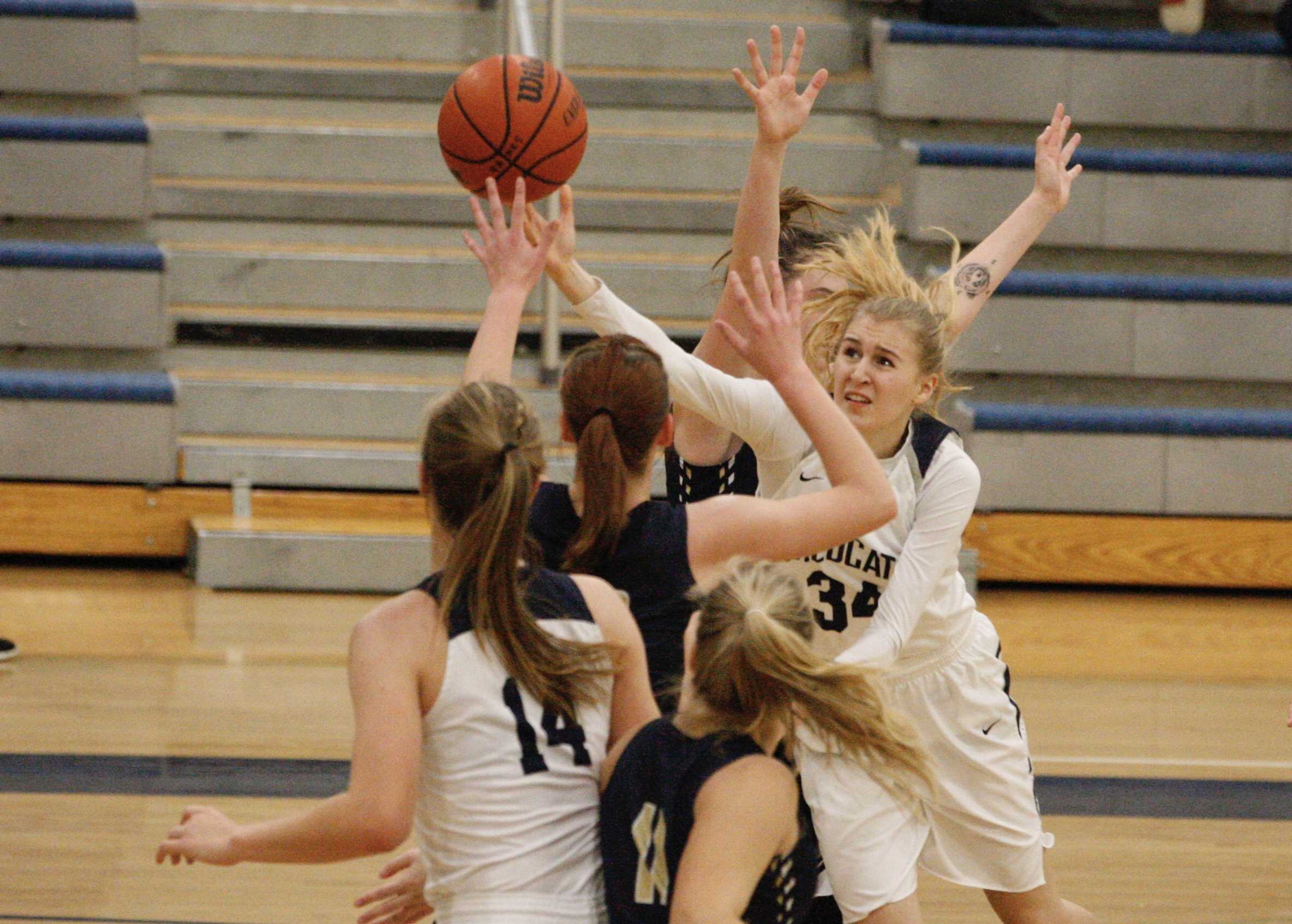 WILSONVILLE — The best Christmas present for the Wilsonville girls basketball team might just be that the Wildcats didn't leave their heart in San Francisco.
In fact, they may have found it there. And on Wednesday night, the top-ranked Wildcats used it to waste 4A powerhouse Banks 70-54. Wilsonville dawdled for a half, then landed on the Braves like a sumo wrestler in the third quarter and breezed away with the win.
The top-ranked Wildcats are only 3-4 now, and the win over Banks was its first after four straight losses, and the first since Dec. 7, but all that comes with the state's biggest asterisk.
In scheduling for this season, Wilsonville went looking for a new identity by loading its dance card with some formidable competition. The idea was to shake a reputation for being a little soft.
"We've been a little too much of a finesse team in the past," said Wildcat coach Justin Duke. "We wanted to establish a new identity that we're the more physical team."
To that end, Wilsonville bit off a big load with a home game against Skyview of Vancouver on Dec. 10 and absorbed a 76-72 loss. Then they entered the Mats Tipoff Classic at Miramonte High School in the Oakland, Calif., suburb of Orinda and took three more losses — all to Bay Area parochial school powerhouses.
The first two were blowouts; the last a one-point heartbreaker. But the reward was that the Wildcats learned what real basketball combat was like.
"We knew that going in," Duke said of the shock factor of ferocious competition. "But we figured that by going down there and learning how to battle against teams of that size and speed, it shows us that if we can do it down there we can come back and apply that here."
And that's the story of what happened against Banks on Wednesday night. The Wildcats played cat-and-mouse against the Braves and their exquisitely talented senior all-around, Aspen Slifka, and trailed by four after a quarter. Then they managed to streak a little for a 29-26 halftime lead.
After a halftime, uh, discussion about what they learned in Orinda, Wilsonville came back out and applied the California lessons with a vengeance.
"We want to get back to who we are," Duke said. "We wanted to be the more physical team. In the second half, we came out and sent that message."
They air-mailed part of the message. After a passive offensive first half, the Wildcats came back out and zipped the ball around the Braves' zone looking for three-pointers.
They got four of them in a 20-9 third quarter: Two from Cydney Gutridge and two from Teagan McNamee. So ball movement was part of the halftime message, too.
"We pride ourselves on our depth," Duke said. "We know we can't come down, throw one pass and shoot. That's not who we are. We've got to be able to move the ball around.
The Braves had Slifka for an answer, but she had a Wilsonville defender — sometimes two when it was convenient — breathing in her ear.
"We knew Aspen's one of the best players in the state," Duke said. "4A, 5A, 6A it doesn't matter. We knew we had to be physical with her and be aware of where she was all the time so we could put the pressure on her ."
The strategy didn't stop Slifka from scoring — she got 25 points — but it worked to take away a lot of the passing and assists she uses so well to get the rest of the team involved.
The Wildcats get eight nice days of rest through the Christmas break, then get back to business at the Tualatin tournament Dec. 27.
The Braves' tough road march continues Friday at Hillsboro, then continues some more for seven consecutive road games — nine straight bus games in all — before they return to their own gymnasium against Astoria on Jan. 18.