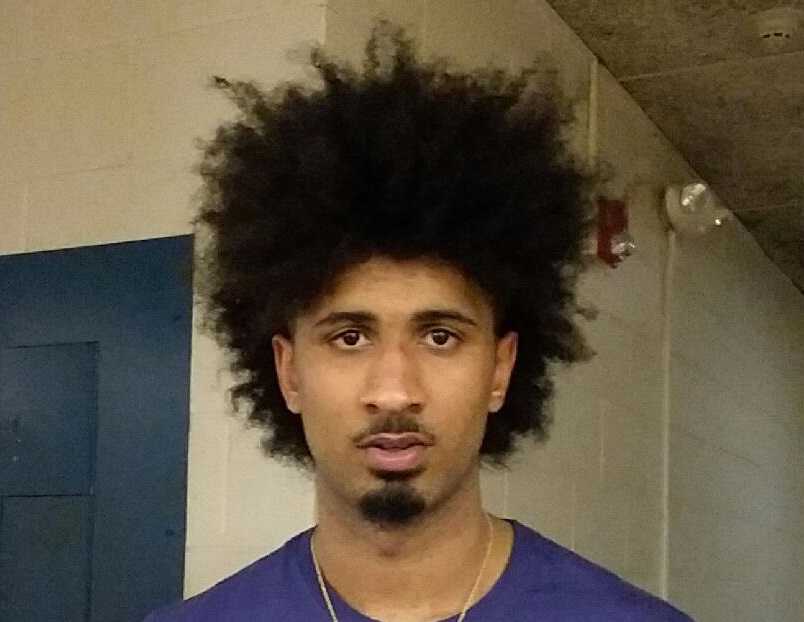 For much of their boys basketball season opener Friday night, the Jefferson Democrats didn't look much like the team voted No. 1 in the OSAAtoday 6A preseason coaches poll.
They showed flashes of their vast potential against visiting Jesuit, but couldn't break free from the pesky, undersized Crusaders. And when they gave up a quick 10-0 run, they trailed by 10 points with six minutes left.
"When we got that timeout, it was more like, 'OK, we see it's either make or break it,'" senior point guard Marcus Tsohonis said. "It was just a matter of having heart."
As if on cue, the Democrats cranked up their intensity and stormed back for a 79-75 win over the sixth-ranked Crusaders. Tsohonis and 6-foot-8 sophomore Kamron Robinson scored 20 and 19 points, respectively, to lead Jefferson, last season's state runner-up.
"We're young, so …," said the 6-5 Tsohonis, the reigning 6A player of the year who has signed with Washington. "I didn't expect it to be just like that, but I had a feeling we would start out slow and come together at the end."
Jefferson coach Pat Strickland could have done without the drama.
"It shows that we have some resiliency, early in the season, as well. So that's something we're going to take as positive," Strickland said. "But we've got to step our defense up, and we have to rebound much better if we want to be a No. 1 team."
Jesuit, eliminated by Jefferson in the second round of the playoffs in 2017 and in the quarterfinals last season, made the Democrats work on defense.
The Crusaders took care of the ball, committing only seven turnovers, and whipped it around until finding a good shot. They made 11 of 30 from three-point range and 16 of 18 free throws to stay in the game. And despite giving up size, they fought for position inside and scrapped for rebounds.
"They surprised me," Robinson said. "I didn't know they were going to play like that. They didn't have any big guys, and they still were battling on the rebounds, battling in the paint."
Strickland didn't expect anything less from a team coached by Gene Potter, who has won 544 games and six state titles in his 26 seasons at Jesuit.
"Got to give Jesuit credit, first off," Strickland said. "They're a tough team. People always count them out because they don't have that primetime player sometimes, but I'm the coach that never counts them out. They play hard, and they run the system, and Gene Potter is the legendary Gene Potter. What else can I say?"
Jesuit looked as if it might pull the upset with a 10-0 run that took 72 seconds. Justin Bieker, a 6-5 senior guard who led Jesuit with 21 points, bookended the surge with three-pointers, the second one making it 68-58 with 6:02 remaining.
Strickland called timeout and got into his players.
"I told my senior guards that I got these freshman and sophomore guards that I'm starting next game," Strickland said. "And they tried to play better defense. So I don't know what's going to happen next game. I may make wholesale changes, I don't know. Because we're going to get every team's best shot, and we have to come out and get a better start than we did tonight."
Tsohonis recalled the conversation in the huddle.
"We were just talking that we've got to play hard, and the defense get stops, and then we're going to finish in transition and we're going to win this game," Tsohonis said. "It was more just like taking accountability."
Robinson scored on a putback and converted a three-point play to generate momentum, and when senior guard Keylin Vance buried a three-pointer and Tsohonis made two free throws, the Democrats had pulled ahead 72-70 with 2:55 left.
Robinson added two more baskets, the second one giving Jefferson a 76-74 lead with 45 seconds to go. Jesuit junior Matthew Levis made the first of two free throws to close within 76-75, but after he missed the second free throw, Jefferson senior Jalen Brown raced up court and fed Vance, who completed a three-point play to make it 79-75 with 18 seconds left.
"If we started playing like we did at the end of the game, the whole game, I feel like the game would be so much easier," Robinson said.
Robinson, the nephew of former Trail Blazer Cliff Robinson, scored nine points in the fourth quarter.
"Kam, he's a big part of our team, big impact," Tsohonis said. "Him running the floor on both ends, defense and offense, is going to help us win our championship this year."
Robinson has dropped more than 40 pounds since last season.
"I'm quicker," Robinson said.
Vance, 6-6 sophomore Rayven Turner and 6-7 sophomore Nate Rawlins-Kibonge each added 11 points for Jefferson. Jesuit got 13 points apiece from Levis and senior guard Aiden Williams.
The game completed a personal comeback for Tsohonis. A broken finger suffered in the state playoffs kept him out of the state tournament last season. And it was his first game since his offseason progress was halted in July when he tore ligaments in his ankle at a tournament in Las Vegas.
"I'm good now," Tsohonis said. "I'm glad I got to get better and do my therapy and all that before the season."
Much will be expected this season of Tsohonis. Despite the struggle Friday, it turned out to be a positive first step.
"Being a first game, that was a good test for us, being able to see how we overcome just all that," Tsohonis said. "Being able to come back and get the W."