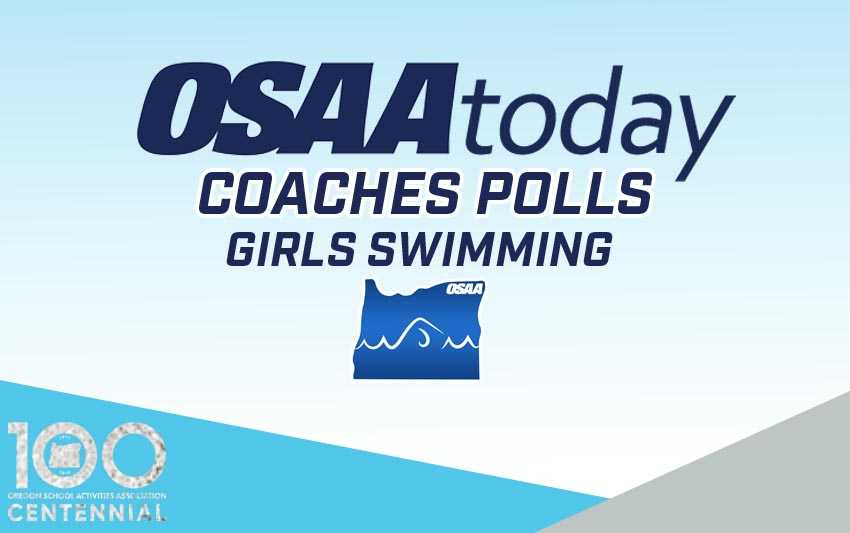 Preseason Statewide Girls Swimming Coaches Polls
OSAAtoday is thrilled to present its preseason statewide Girls Swimming Coaches Polls in all classifications. We asked coaches to rank teams based on a projection of how they would fare at the state meet. Thanks to all the coaches who took the time and had the expertise to contribute their opinions to this endeavor.
Look for the polls only periodically during the winter season, as we are not informed by more regular scrutiny given the sport's structure.
Girls swimming
6A
1. Jesuit
2. Sunset
3. Lake Oswego
4. Lakeridge
5. West Linn
6. South Eugene
7. Forest Grove
8. McMinnville
9. West Salem
10. Beaverton
Also receiving significant votes: Oregon City, David Douglas, Lincoln, Bend, Aloha, Southridge
Notes: Metro League rivals Sunset and Jesuit have finished 1-2 in the state meet the last two years. Jesuit won the title in 2016. Aloha junior Kaitlyn Dobler set state meet records in the 50 freestyle and 100 breaststroke last year. She also won the breaststroke as a freshman. Bend and Summit, which combined to win the last seven 5A titles, have climbed to 6A.
5A
1. Crescent Valley
2. Corvallis
3. Springfield
4. Wilsonville
5. Silverton
6. La Salle Prep
7. North Bend
8. Hood River Valley
9. West Albany
10. Redmond
10. North Eugene
Notes: It's wide open now that four of the top five teams from last year's state meet are in different classifications. Bend (first), Summit (third) and Mountain View (fifth) are in 6A, and Marist Catholic (fourth) is in 4A. But 4A champion North Bend has joined 5A. Crescent Valley was runner-up last season.
4A/3A/2A/1A
1. Sweet Home
2. Tillamook
3. La Grande
4. Salem Acad.
5. Catlin Gabel
6. Newport
7. Silverton
8. Henley
9. Marshfield
9. Astoria
9. Marist Catholic
Notes: North Bend, which ended Sweet Home's two-year reign last season, has moved up to 5A. Marist Catholic junior Lauren Barry won the 50 and 100 freestyle races in the 5A meet last season. Catlin Gabel sophomore Lizzy Cook took state titles in the 200 freestyle and 100 butterfly.