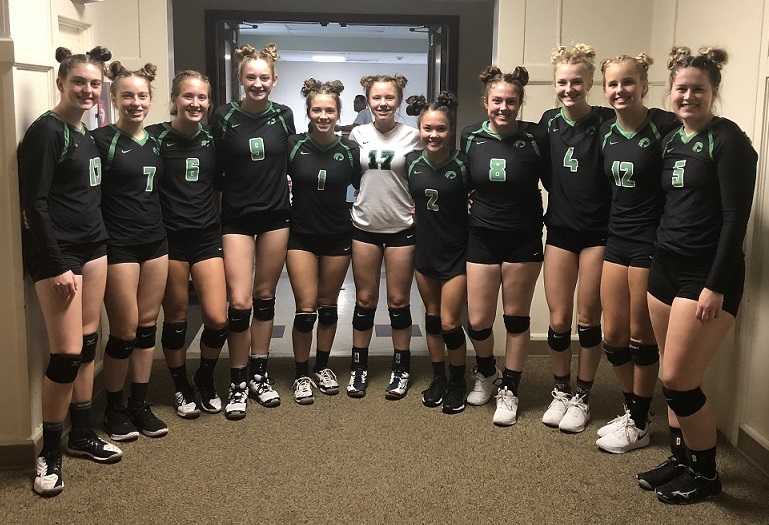 Before the season, Sweet Home volleyball coach Mary Hutchins knew her team had plenty of doubters.
"I had a lot of people tell me it was going to be a building year," she said.
Nobody seemed to expect much from the Huskies, who lost seven players from a class that elevated the program in recent seasons. But the returning players believed they could be contenders, and when they didn't even receive a vote in the preseason 4A coaches poll, they were "kind of bummed," according to Hutchins.
"The kids went in like they wanted to prove everybody wrong," Hutchins said.
Consider it done. Sweet Home not only has matched what it did in 2017 – when it finished 15-5 and lost in the first round of the state playoffs -- it has gone beyond. The Huskies are 16-2 overall, 9-0 in the Oregon West Conference, and have climbed to fifth in the coaches poll.
Even Hutchins admitted that the team has "probably exceeded" her expectations.
"This year has been a pleasant surprise for a lot of people," she said.
Sweet Home has done something this season that it couldn't do in 2017, and that's beat league rival Sisters. The Huskies have won two of three matches between the teams, ending the Outlaws' 76-game league winning streak.
"It was a big accomplishment for our program," Hutchins said. "It was obviously a goal for the kids to compete with them. We were real close last year and we were not able to do it."
Sweet Home finished runner-up to Sisters in the Sky-Em League last year but stands ahead of the Outlaws (15-5, 9-1) as the teams have switched to the Oregon West Conference this season. The teams meet in what promises to be a high-stakes match Monday at Sweet Home.
The Huskies' success is a product of the coaching staff starting the Sweet Home Volleyball Club in 2009. The 2018 class – which featured all-league hitter Ally Tow (now at Linn-Benton Community College) and middle blocker Kayley Lopez – had developed excellent chemistry.
Hutchins, a member of Sweet Home state tournament teams in 1995 and 1996, helped start the club along with former coach Alicia Meiers and longtime assistant Shauna Baxter. Hutchins has coached the 14s team, leading it to fifth place in state two years ago.
This year's group of sophomores, several of them key contributors in 2017, has had success coming up through the club ranks. Libero Graci Zanona, outside hitters Savannah Hutchins and Bailee Hartsook and middle blocker Shelbey Nichol are helping to lead the way, along with senior setter Sunhee Bitter.
"We put in a lot of time in the offseason with these younger kids, and we're starting to see the fruits of our labor," Mary Hutchins said.