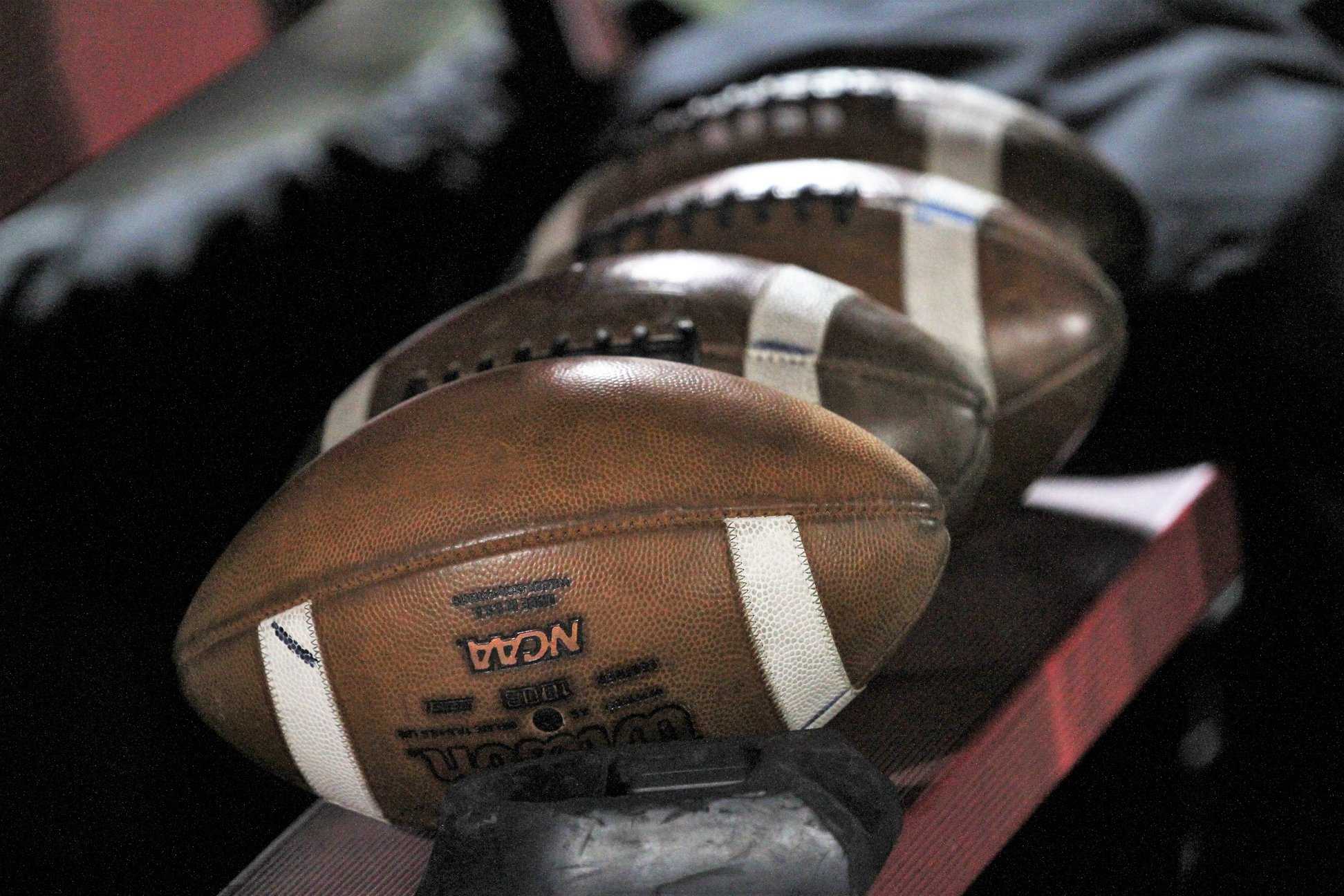 Teams changing classifications, the prospects of nine-man football and the advent of a hybrid league were among the issues weighed by the OSAA football ad-hoc committee when it met Monday.
The committee has drawn up a districting plan for the final two years of the four-year time block after learning this month which schools will be switching classifications in 2020. The proposal will be released on the OSAA website later this week.
The plan incorporates 10 teams moving up one classification. The Dalles (returning to 5A), Hidden Valley (4A), Warrenton (3A), Lowell (2A) and Pilot Rock/Nixyaawii (2A) – teams that played down the last two seasons – are required to move back up after meeting designated criteria.
Four other schools have opted to move back up despite not meeting the criteria: Cleveland (back to 6A), Wilson (6A), Madras (4A) and Oakridge (2A).
Also, Adrian/Jordan Valley, the 1A eight-man champion, is required to move to 2A due to enrollment.
Adrian and Pilot Rock could remain in 1A if they opted to dissolve their co-ops with Jordan Valley and Nixyaawii, respectively. They have until Jan. 22 to notify the OSAA of their intentions.
Of the 27 schools that met criteria to move down for the next two seasons, 14 have decided to make the change:
5A – Canby
4A – Milwaukie/Milwaukie Acad. of the Arts, North Eugene
3A – Junction City, Philomath, Sisters, McLoughlin/Griswold
2A – Salem Academy, Irrigon, Umatilla
1A eight-man – Gold Beach
1A six-man -- North Lake, Prospect Char., Pine Eagle
The classification plan has two notable changes. The 5A classification has gone from three special districts to four. And seven Eastern Oregon schools have combined to create a 4A/3A special district.
Baker, La Grande and Ontario of the 4A Greater Oregon League are slotted to join Burns, Nyssa and Vale of the 3A Eastern Oregon League, which also will add McLoughlin/ Griswold.
OSAA assistant executive director Brad Garrett said the 4A/3A special district is made possible by the Colley rating extending above and below one classification.
"That was a catch last time," Garrett said.
The committee, which announced in an update last month that it supported 2A going from 11-man to nine-man football, is changing its stance, for now.
"The committee still supports nine-player football, but after testimony and correspondence, it appears that 2A is just not quite ready for that yet," Garrett said. "We might have to wait for the beginning of the next time block."
Garrett said 2A schools have a general consensus to move toward nine-man, but the timing of the switch remains in question.
"They want to implement nine-player football at the subvarsity level – which many of them already do – and get everybody on board with that," Garrett said, "and really build that over the next year, and the following year, so they can be ready for implementation in the new time block."
The committee will seek feedback from schools before meeting Jan. 22 to discuss any potential changes. It will make a final recommendation to the OSAA executive board Feb. 10.