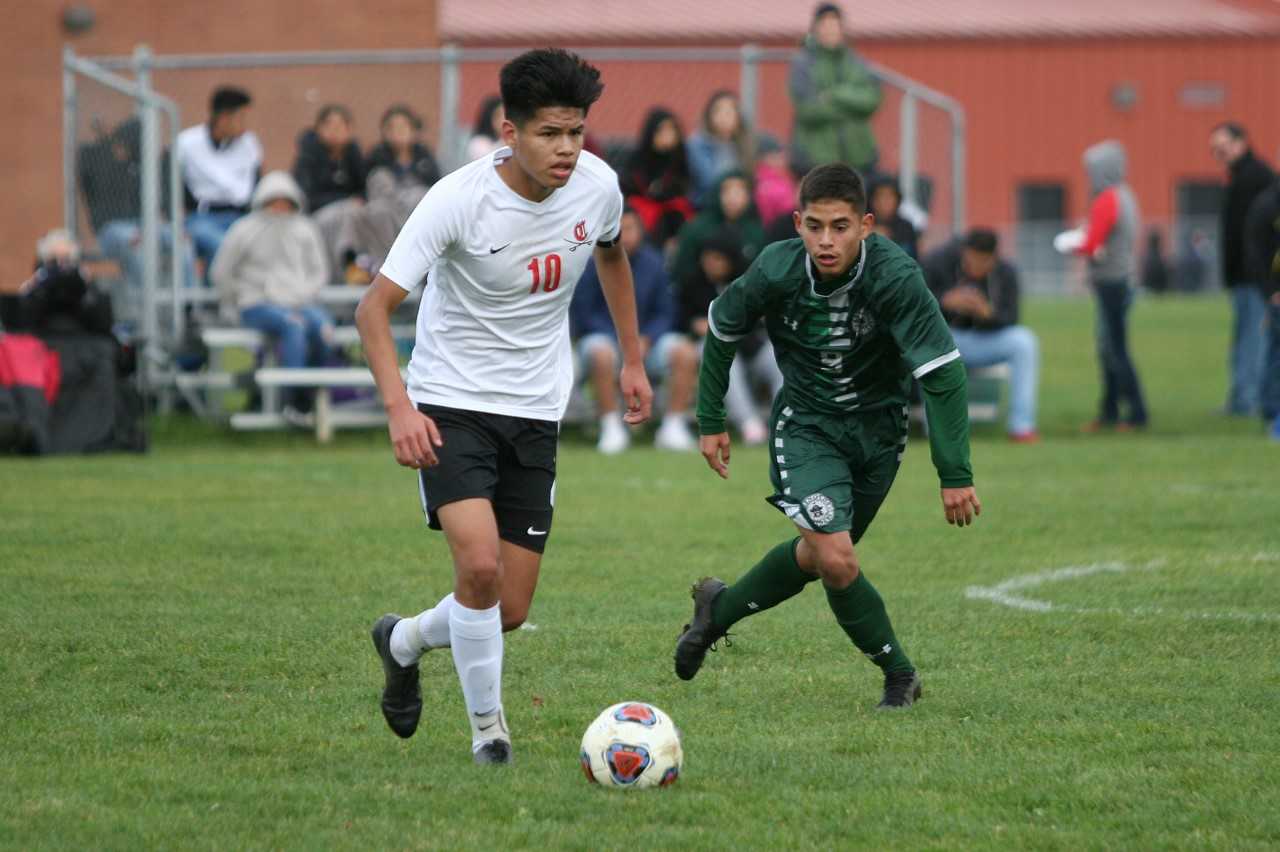 After a few seasons of cultivating, the Clackamas boys soccer team has blossomed into a winner this season.
Thomas Kean, who coached the JV team to back-to-back unbeaten seasons in 2016 and 2017, knew the team was capable of something special when he took over the varsity last year.
The Cavaliers went 5-6-1 in 2018, showing marked improvement from 2-8-1 the previous year, and all but two players returned for this season.
"It was really just sowing the seeds for this year," Kean said. "We all knew coming in that this year was a year for us to achieve something. We set our goals high. The boys set a target of winning the conference."
Clackamas, ranked fifth in the OSAAtoday 6A coaches poll, is in contention for its first league title since 2012. The Cavaliers are 9-0-3 overall and 4-0-1 in the Mt. Hood Conference, where they are ahead of No. 3 Reynolds (9-1-2, 4-1), Central Catholic (7-4-1, 4-1) and David Douglas (5-6-1, 3-1-1).
"Intermittently, we've played as well as we can," Kean said. "The most important part is when we've not played fantastically well, we've dug in and showed a fighting spirit that was lacking last year."
Clackamas got its biggest win of the season Thursday when it went on the road to defeat Reynolds 3-2. Junior forward Cameron Gaines scored twice in the first eight minutes for a 2-0 lead, and after Reynolds drew even at 2-2, Gaines provided the game-winner with 15 minutes left.
Gaines, a former Timbers Academy player, did not play as a freshman but turned out as a sophomore. His presence has injected life into the offense.
"He was injured last year and kind of used us as rehabilitation, but he enjoyed his time so much, we got him again this year," Kean said. "He's a fantastic player. He shoots from difficult positions that I think a lot of players would second-guess and cut back. He's a confident guy, and he tries things."
That is a trait that Kean encourages in the rest of the team.
"When they try things and when they're confident and feeling good, they play so well," Kean said. "They all have such great individual ability. Cameron typifies that sort of style."
The offense is a balanced attack that features senior Brandon Farfan (nine goals, six on free kicks), Gaines (seven goals) and junior Cooper Sheakley (six goals).
"We're never going to be a program that has that sort of one forward that takes you to a championship," Kean said. "We rely on a real team effort."
Kean said that the "tenacious" midfield is the driving force, with Farfan, senior Tyler Bennett and junior Brady Fendrich. Senior Colm Dady and junior Andres Huizar are an efficient combination on the back line in front of senior goalkeeper Hunter Johnson, a third-year starter.
The only marks on the team's record are 2-2 ties against No. 6 Forest Grove, No. 2 Grant and David Douglas. The Cavaliers were in control of the Forest Grove match before having a man sent off. They led Grant late but gave up an own goal.
Clackamas, No. 6 in the OSAA 6A power rankings, can take a big step toward the Mt. Hood title Thursday when it plays Central Catholic at Delta Park.