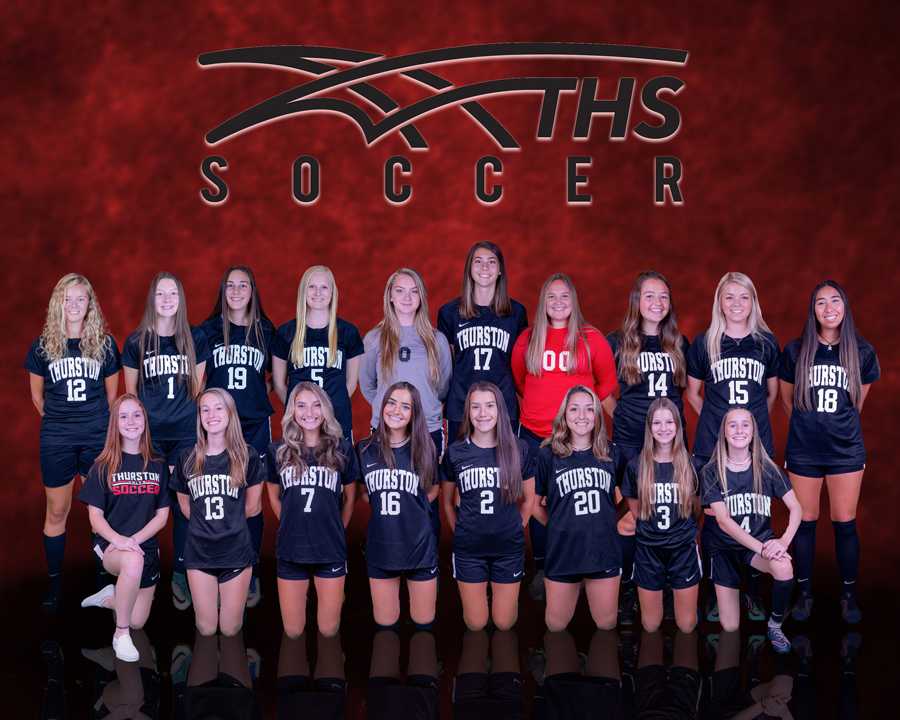 Many teams would be in rebuild mode after graduating both the state Player of the Year and one of the state's most prolific goal scorers. Not Thurston, which stands 5-1-2 on the year and is currently ranked fourth in the OSAAtoday 5A girls soccer coaches poll.
While the Colts recognized that going into 2019 without POY Jaidy Nyby (now starting at Concordia) and 18-goal scorer Brittany Anderson would be a huge challenge, a strong senior class was determined not to have those losses slow the momentum of a program that went 8-5-2 last fall and reached the state quarterfinals.
"The athletes this year have all stepped up and knew they had to if they wanted to be competitive in a strong powerful league," said third-year head coach Benton Canaga.
Through eight matches, Thurston, the state's top scoring team a year ago, has put 22 into the back of the net while yielding just six. The offense has been humming behind hard-working captain Haley McCutcheon and senior Jaelynne Birkby and 2018 Honorable Mention All-Midwestern League midfielders Marcy Weiss and Paige Saunders.
The defense, anchored by returning Second Team All-League stopper Payton Billie, varsity newcomer Sidalie Jaramillo and keeper Kylee Dean (a captain along with McCutcheon and Weiss), has been nothing short of incredible. Even in Thurston's only loss, a 1-0 non-league setback at the hands of No. 2 North Eugene, the lone goal came on a corner kick that just curved into the net.
"The chemistry between the players is incredible," Canaga said. "We have three freshmen who have been taken under the wings of the upperclassmen and the friendships that have been built is amazing to see."
After Saturday's 2-1 win over Ashland, Thurston now sits atop the nine-team Midwestern League with a 2-0 mark. Finishing there, when the league boasts five of the top 10 teams in the 5A poll, would be quite the achievement.
"We still have a handful of very big games and the season is far from over," cautioned Canaga. "We have a tough league and it's anyone's game right now. The kids know they need to work hard and take it one game at a time. The players get excited over a win which is healthy, but they also know that they are in it for the long game."