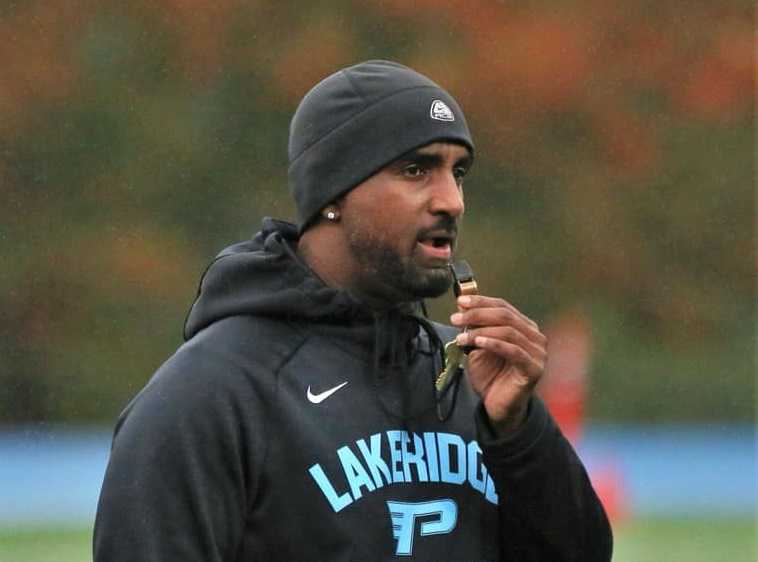 In a way, Forrest Sherman said, he has come full circle in taking over as the head football coach at Lakeridge.
It's the same school his college coach at Lewis & Clark, Tom Smythe, built into a state power in the 1980s.
"He was the first guy I met that brought me to Oregon, right after he left Lakeridge," said Sherman, who grew up in San Diego. "And now some 25 years later, here I am coaching at Lakeridge."
Sherman, an assistant at Lakeridge the last two seasons, was promoted this month after coach Elvis Akpla decided to leave for a teaching position in Missouri. The Pacers found themselves in a pinch and turned to Sherman, who has served as the team's assistant head coach and defensive coordinator.
"I feel like it was a smooth transition stepping in, considering my role in the program," Sherman said. "My role really does not change other than the fact that I have the title now. For me, I'm operating the same way I was the last two years."
Sherman has been coaching high school football in the Portland area since 1998, but it is his first head coaching job.
"Never really thought about or had serious goals of being a head coach, but in the back of my mind, I've always known I was capable," Sherman said. "Given the circumstances and the timing of everything, I felt like I was best suited to jump right in and take over the program and keep us going on the same path without swerving too much."
Sherman assisted at Central Catholic (1998-2003) and Lincoln (2003-08) before landing at Lake Oswego in 2009. He was with the Lakers through 2016, except for spending the 2014 season at Grant.
He coached under Joe Bushman at Central Catholic, Chad Carlson at Lincoln, Steve Coury at Lake Oswego and Diallo Lewis at Grant. Akpla, a standout receiver at Lincoln during Sherman's time there, lured Sherman to Lakeridge.
At every stop, Sherman has coached defensive backs. At Lincoln, Grant and Lakeridge, he has been the defensive coordinator. He also served as the track coach at Lincoln.
Sherman's primary job throughout the years has been as a trainer in the sports performance field. He works in campus security at Lakeridge.
Sherman said the Pacers' staff remains intact, including offensive coordinator Drew Larson. He said the transition following Akpla's departure has been "a pretty seamless deal."
"What Elvis had done in the last couple of years was try to remove himself from the day-to-day coaching responsibilities," Sherman said. "He tried to be more of a manager. I'll step into being more than I obviously was, but I still have my duties as the defensive coordinator. The offensive coordinator will help me share some of those duties, as well."
The Pacers are hoping to build on last season, when they finished 7-4 and reached the second round of the 6A playoffs. They have an experienced line and one of the state's most dangerous players in senior tailback Jalen John, who has committed to Arizona.
"When things are tough, we know we can kind of lean on somebody," Sherman said of John. "We know we can hand the ball off to Jalen and he's going to make something happen for us."
The offensive line features two fourth-year starters in center Kai Tinker (6-1, 265) and tackle T.J. Jakmauh (6-5, 275) as well as senior guard Keoni Hepa (6-3, 280), who transferred from Jefferson as a junior.
"If these guys can mature as fast as we need them to, and then gel as a group, by the time we reach Week 7 or 8, we'll be ready to be competitive with the rest of the state," Sherman said. "We've got some growing pains to go through at the beginning of the season."
Lakeridge opens the season Sept. 6 at Tualatin.