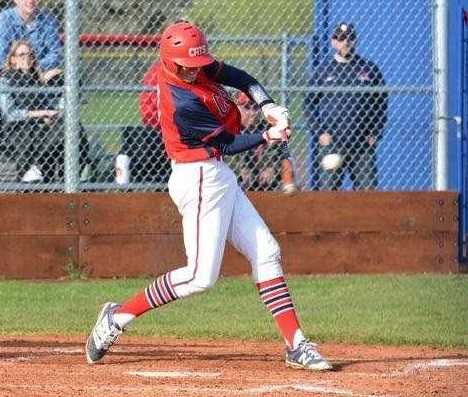 Last year, before guiding Westview to the 6A baseball title, Matt Bailie had a pretty good idea of what to expect from the Wildcats in his first season as coach.
This year, not so much.
"We weren't sure what we were getting ourselves into," Bailie said. "It was kind of just walking into a season of unknown. Totally different than last year."
Somehow -- despite graduating 12 players, including their top three pitchers and starters at all but two positions -- the Wildcats have continued to win. They have opened the season 9-1 and climbed to No. 3 in the OSAAtoday 6A coaches poll.
"We're pleasantly surprised," Bailie said. "We knew that this group was good for their age, now let's see, 'Are you guys going to be able to compete against varsity kids?' They've gone out and proven it. They have a lot of confidence when they're out there."
Six-time reigning Metro League champion Westview is young, regularly starting four sophomores and a freshman. But don't tell the Wildcats, who have wins over No. 6 Clackamas and No. 10 Lakeridge, that they're not ready to compete with the state's best teams.
"I think the kids are putting a lot of pressure on themselves with the expectations that the name on the uniform brings," Bailie said. "The coaching staff is pretty laid back, and we allow kids to learn from some failures."
Westview has one of the state's most talented young players in 6-foot-2, 180-pound sophomore Mason Guerra, who has committed to Oregon State.
Guerra was first-team all-state as a freshman, when he batted .440 with three home runs and 31 RBIs, including eight RBIs in five postseason games. Through 10 games this season he is hitting .407 with 14 RBIs.
Bailie said the ball jumps off Guerra's bat similarly to how it did for former Westview star Carson Kelly, now a catcher for the Arizona Diamondbacks.
"I haven't seen it in a lot of high school players. There's a different sound," Bailie said of Guerra, who has moved to shortstop after playing first base last year.
Other than Guerra and senior Evan Williamson, a first-team all-Metro outfielder, the Wildcats lineup is filled with first-year starters: seniors Ben Poole (left field) and Ryan Toyama (second base); junior Dominic Barela (utility); sophomores Josiah Shipley (catcher), Ben Munson (third base) and Caden Rickman (center field); and freshman Jake Dodge (first base).
The offense is averaging 7.6 runs per game, in line with last year's 7.8, which was third in 6A. Guerra, Poole (.462), Barela (.429, eight RBIs, two walk-off hits) and Toyama (.412, seven RBIs) have started strong.
Westview no longer has ace Willie Weiss, the 6A pitcher of the year and now the closer at Michigan, and second-team all-state pitchers Ben Brauckmann and Jacob Cox.
But the Wildcats have been solid on the mound so far with left-handed sophomore Braeden Munger (1.79 ERA), Barela (1.65 ERA) and Williamson (1.66), who has taken over as the closer. Munson has been impressive, too, fanning 10 and allowing one earned run over six innings in a win in Arizona.
Westview opened Metro play last week by sweeping a three-game series from Aloha. The Wildcats will get a big test April 23, 24 and 26 when they play a three-game Metro series against No. 1 Jesuit.
"I think there's just an expectation within the players that they believe in themselves and they expect to win league championships," said Bailie, who was head coach at Aloha and Hillsboro before joining Westview. "As coaches, we've been kind of letting them feel their way. We haven't tried to throw a ton of pressure on them, just kind of let them go out and play."