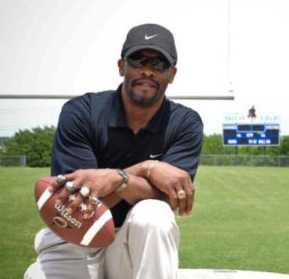 Clackamas has hired Terry Drake as football coach.
Drake has coached for more than 20 seasons in Texas and Florida, most recently serving as head coach at Jordan Christian Prep (Fla.) in 2017. He stepped down for health reasons.
Drake, 60, was a coordinator for four Texas 4A championship teams at Dallas Christian School in the late 1980s. He moved to Florida, where he guided Winter Park Trinity Prep to the state playoffs in 1993.
He spent seven seasons (1997-2003) as head coach at Trinity Christian in Cedar Hill, Texas, where in 2001 he was named 3A coach of the year after leading the team to the state semifinals.
He assisted at June Shelton School in Dallas before leaving in 2016 for Jordan Christian, where he was football coach and principal.
Drake was an NAIA All-American running back at Harding University in Arkansas and played defensive back for the Winnipeg Blue Bombers of the Canadian Football League. He is a U.S. Army veteran and has served in Christian ministry.
He replaces Joe Bushman, who stepped down to become offensive coordinator at Lewis & Clark College. Bushman went 94-57 in 13 seasons at Clackamas, leading the Cavaliers to their first state championship in 2017.
Clackamas finished 12-1 last season, falling in the 6A semifinals to Sheldon.