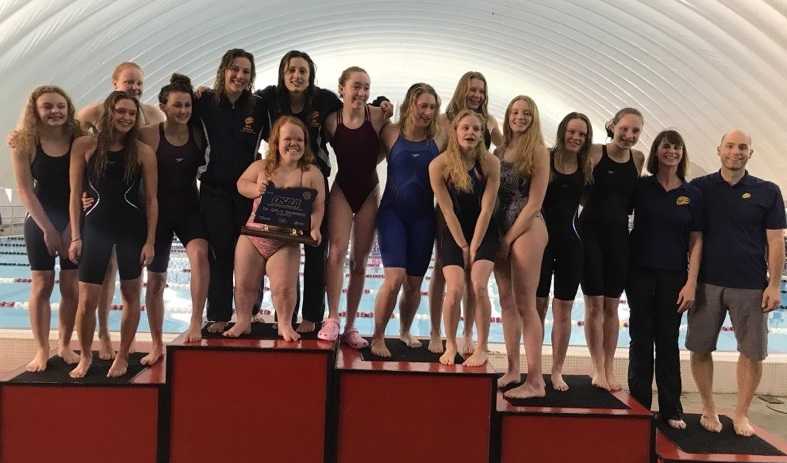 Bend's swim teams have ruled the pool in 5A in recent seasons, its boys and girls teams combining for five state championships in the last four years, including both titles last season.
But now, the Lava Bears are about the dive into the deep end.
Bend will take a giant step up in competition this season by joining 6A. In the move, the Lava Bears will be accompanied by city rival Summit, which won 11 team titles in 5A since 2008.
"We've seen some of the times coming out of those schools, and it's going to be interesting, for sure," Bend coach Christy Perret said. "We have a lot of really capable swimmers, and I'm excited to see how they're going to step up and perform.
"It'll be interesting, particularly when we get to state, but districts in themselves is going to be a whole different ballgame."
Perret, in her first season as the coach of both teams after assisting the last three years, is counting on the winning mentality that the teams built in 5A to carry over to 6A.
"The group that I have right now, they do a fabulous job of just coming together as a team," Perret said. "I really think they enjoy the team aspect at the high school level, because it truly is the only time that they can do that."
Bend's girls team -- coming off back-to-back state titles -- graduated its only individual champion in Emily Brockman (200-yard individual medley), but brings back several high placers from last season's 5A meet.
Juniors Maria Wold (200 IM) and Ula McPherson (50 freestyle) were state runners-up last season. Sophomore Sarah Shaffer was third in two events (200 freestyle, 500 freestyle). Juniors Ryann Reid (100 butterfly) and Holly Hermanson (200 IM) also were third-place finishers.
Reid and McPherson swam on two state champion relay teams.
"We have a lot of girls back. Numbers-wise, we're definitely stronger there," Perret said. "The relay is exciting with the options we have available."
Bend's boys aren't as deep, but have several high-caliber swimmers in sophomore Gharret Brockman and Lance Borgers and juniors Blaine Pappa and Brenden Reeves.
Reeves (500 freestyle) and Borgers (200 IM) were third-place finishers at state. Brockman and Pappa were on the state-winning 200 medley relay.
Perret, who swam at Oregon State in the early 1990s, is replacing Tamas Bessenyei. One of her key tasks will be getting acquainted with the competition in the 6A Mountain Valley Conference.
"Tamas was so great about strategizing months in advance," Perret said. "I got used to that. That's the next piece of the puzzle."
The Lava Bears got a glimpse of their local rivals Dec. 15 when they raced against Summit and Mountain View in the Swimming for Giving Classic in Bend.
In combined scoring, Bend put up 357 points to outpace Summit (286) and Mountain View (144). Summit beat Bend 205-197.5 in the girls scoring and the Lave Bears defeated the Storm 159.5-81 on the boys side.