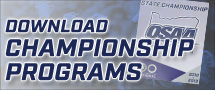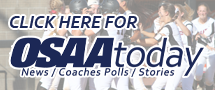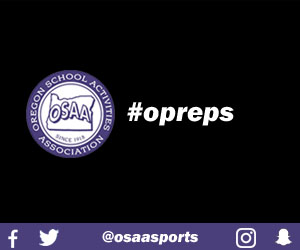 Wrestling AD and Coach Information

AD/Coach Information
(Updated 2/23/2020)
»
AD/Coach Information
Includes information regarding tickets, lodging, spectator conduct, qualification, pre-state championship reminders, packet pick-up, seeding information, championship schedule, awards, souvenirs
Championship Schedule
(Updated 2/19/2020)
»
Championship Schedule
»
Full "Banded" Schedule
District Meet Director Information
(Updated 2/19/2020)
»
Tournament Director Information
Includes information regarding responsibilities, qualification, postings, corrections, substitutions
(Updated 2/19/2020)
»
SDTD Roster and Schedule
Includes dates, sites, contact information
»
Wrestling Place Winners
Includes the previous state wrestling placers from 2018 and 2019.
Wrestling Plan Book
(Updated 2/19/2020)
» Wrestling Plan Book
Contains the season dates, NFHS rule changes, OSAA rules and policies, state championship information and qualifications, OSAA general policies

Reminders/Memos
»
Updating schedule and match data
Memo outlines the deadlines and the steps necessary to update schedules and individual match data prior to Special District Tournament entry deadlines
»
First Contest Date Requirements
Requirements and additonal reminders regarding various items prior to the first contest date
»
Female Events and Entering Female Match Data
Memo that outlines member school responsbilities related to Girls Wrestling
»
Legal Uniform Assessment and Weigh-in Requirement
Memo provides more information requirements related to weigh-ins
»
Required Special District Tournament Dates
Memo outlines required Special District Tournament dates for the 2019-20 school year
Girls Wrestling Resources
»
One Courageous Girl
Google Slide Deck with coaches guides when working with girls in high school
»
Girls Practice Checklist
Everyday reminders for Girls participating in Wrestling
»
Girls Competition Checklist
Competition reminders for Girls
NFHS Rules Interpretations
»
2019-20 NFHS Rule Interpretations
New Situations and Rulings from the NFHS
SRI Updates - Dan Anson
»
SRI Update #1
Rule and situation reminders and/or clarifications from OSAA Wrestling Rules Interpreter Dan Anson
Spectator Information
(Updated 2/23/2020)
»
Spectator Information
Includes information regarding tickets, lodging, spectator conduct, championship schedule, awards, souvenirs
»
Rose Quarter - Guest Services
NEW
Includes information regarding prohibited items (i.e., backpacks, umbrellas, strollers, etc), lost and found, ADA guide, etc.

Watch on the NFHS Network!
Tune in for LIVE coverage for this year's Wrestling State Championships; subscription fees apply
Wrestling Championships


Maps/Directions
» All Classes @ Veterans Memorial Coliseum (Portland)

Final Site Parking
Rose Quarter parking lots are not available for RV's, motor homes or other overnight camping. Parking is available on-site subject to availability. It is recommended that you leave your car in the parking garage between sessions. Parking rates are $10 on Friday; $17 on Saturday. (Parking Rates are subject to change based on the Rose Quarter event schedule.)
Lodging/Visitor Information
Headquarter Hotel
Radisson Red Portland
1455 SW Broadway, Portland, OR 97201
Reservations Phone Number: (800) 967-9033

City of Portland
» Proud to support state championships in Portland
Travel Portland
» Phone: 1.877.678.5263, Ext. 2