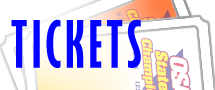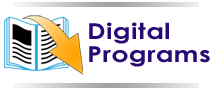 Wrestling AD and Coach Information

Brackets, Results and Team Scores
For real-time results, team scores and school/wrestler information, follow all the action LIVE at:
» Brackets, Results, and Team Scores
AD/Coach Information
(Updated Feb 17)
»
AD/Coach Information
Includes information regarding tickets, lodging, spectator conduct, qualification, pre-state championship reminders, packet pick-up, seeding information, championship schedule, awards, souvenirs
2016-17 Wrestling Plan Book
(Updated 10/17/2016)
» Wrestling Plan Book
Contains the season dates, NFHS rule changes, OSAA rules and policies, state championship information and qualifications, OSAA general policies

Reminders / Memos
»
Required Special District Tournament Dates
Memo outlines required Special District Tournament dates
TrackWrestling Website
» TrackWrestling.com
Regular season schedules and results, plus much more
Spectator Information
(Updated Feb 17)
»
Spectator Information
Includes information regarding tickets, lodging, spectator conduct, championship schedule, awards, souvenirs
Championship Schedule
(Updated Feb 17)
»
Championship Schedule

Watch on the NFHS Network!
Tune in for LIVE coverage of Saturday night's finals at the OSAA Wrestling State Championships; subscription fees apply; Day - $9.95
Saturday's Finals: NFHS Network

Final Site Parking
Rose Quarter parking lots are not available for RV's, motor homes or other overnight camping. Parking is available on-site subject to availability. It is recommended that you leave your car in the parking garage between sessions. Parking rates are $8 on Friday; $13 on Saturday.
Maps/Directions
» All Classes @ Veterans Memorial Coliseum (Portland)

Lodging/Visitor Information
Headquarter Hotel
DoubleTree Portland-Lloyd Center
» Groups Call: Anna Lial
» Phone: 503.331.4910
Travel Portland
» Phone: 1.877.678.5263, Ext. 2
City of Portland
» Proud to support state championships in Portland