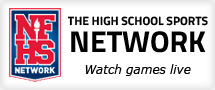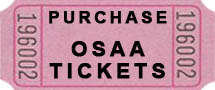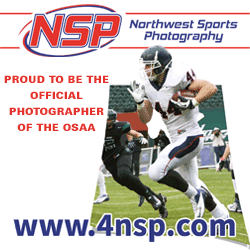 Wrestling AD and Coach Information

Championship Schedule
(Updated Jan 22)
»
Championship Schedule
AD/Coach Information
(Updated Jan 28)
»
AD/Coach Information
Includes information regarding tickets, lodging, spectator conduct, qualification, pre-state championship reminders, packet pick-up, seeding information, championship schedule, awards, souvenirs
»
Updating schedule and match data
Memo outlines the deadlines and the steps necessary to update schedules and individual match data prior to Special District Tournament entry deadlines
Special District Tournament Director Information
(Updated Jan 29)
»
SD Tournament Director Information
Includes information regarding responsibilities, qualification, postings, corrections, substitutions
(Updated Jan 29)
»
SDTD Roster and Schedule
Includes dates, sites, contact information
»
Wrestling Place Winners
2015-16 Wrestling Plan Book
(Updated 1/11/2016)
» 2015-16 Wrestling Plan Book
Contains the season dates, NFHS rule changes, OSAA rules and policies, state championship information and qualifications, OSAA general policies

Reminders / Memos
» Nov 1:
Setting up your TrackWrestling Account
How to access your user name and password to verify and activate your required TrackWrestling account
» Nov 1:
Required Special District Tournament Dates
Memo outlines required Special District Tournament dates
» Nov 30:
First Contest Date Reminders
Various requirements including entering schedules, weigh-in report, recording match data, and mat configuration reminders are covered
» Dec 3: Reminders for Events not Using TrackWrestling
Step by step instructions on how to enter match results for events not conducted using TrackWrestling platform
TrackWrestling Website
» TrackWrestling.com
Regular season schedules and results, plus much more
Spectator Information
(Updated Jan 28)
»
Spectator Information
Includes information regarding tickets, lodging, spectator conduct, championship schedule, awards, souvenirs
Final Site Parking
Rose Quarter parking lots are not available for RV's, motor homes or other overnight camping. Parking is available on-site subject to availability. It is recommended that you leave your car in the parking garage between sessions. Parking rates are $6 on Friday. Saturday rates are $6 until 3:00pm, then $10.
Maps/Directions
» All Classes @ Veterans Memorial Coliseum (Portland)

Lodging/Visitor Information
Headquarter Hotel
DoubleTree Portland-Lloyd Center
» Groups Call: Raimi Wilson
» Phone: 503.331.4976
»
Travel Portland
» Phone: 1.877.678.5263, Ext. 2
**Please note the DoubleTree only has Standard Single Queen guest rooms available at this time**
Overflow Hotel
Shilo Inn Suite Hotels-Moda Center
» Groups Call: Jackie Marca
» Phone: 503.736.6300

City of Portland
» Proud to support state championships in Portland