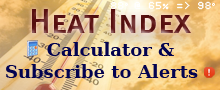 Soccer State Championship Tickets
Purchase Final Site Tickets Online
STAFF CONTACT: OSAA Ticket Office, 503.682.6722 x250, tickets@osaa.org
OSAA Online Ticket Policy
Purchasing tickets online to OSAA companionship events signified your agreement to the OSAA Online Ticket Policy.
Orders will not be mailed. Tickets will be available for pick-up at the event Will Call window. Please refer to the event Will Call Information for specifics.
A $3 handling fee accompanies all PayPal orders. This fee is reflected as a "shipping & handling" charge in the PayPal shopping cart.
Tickets are not available through the host site's ticket office.
Student is any child age 5 and up through a senior in high school.
Onsite Information
Playoff Site Tickets
Adult - $6, *Student - $4
Semifinal Site Tickets
Adult - $7, *Student - $5
Final Site Tickets
All tickets are general admission and available at the finals site.
Ticket Prices - General Admission

Adult - $8, *Student - $5

NO CHECKS or American Express Cards accepted.
Cash, VISA / MasterCard only accepted at all sites.

Ticket Booths & Gates Open: 9:30am
Will Call Information: Online orders will be available for pickup at the event Will Call window beginning 9:30am, Saturday, November 15.
Updated Soccer Schedules
Liberty HS
4A Girls 10:30am - Cascade vs. Valley Catholic
4A Boys 1pm - North Marion vs. Stayton
3A/2A/1A Girls 3:30pm - Westside Christian vs. Oregon Episcopal
Hillsboro Stadium
5A Boys 1pm - Woodburn vs. Hood River Valley
6A Boys 3:30pm - Grant vs. Central Catholic
6A Girls 6pm - North Medford vs. Tualatin
3A/2A/1A Boys 8:30pm - Portland Adventist vs. Oregon Episcopal
5A Girls TBD - Will be played at a later date, please check the bracket for the most up to date information.